Brisvegas Machinery adds HARDI sprayers to its expertise
13/09/2018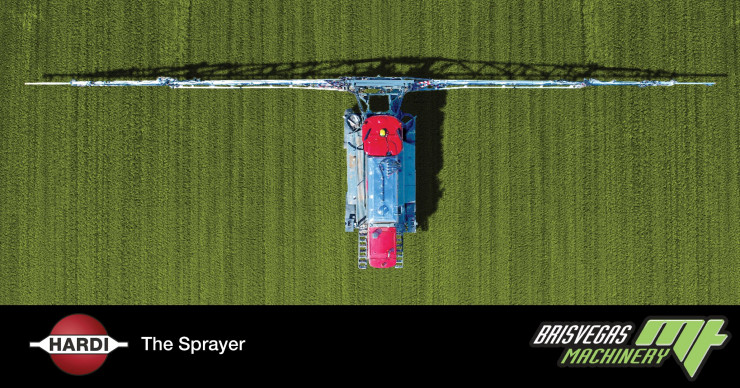 Darra, Queensland, machinery dealership Brisvegas Machinery has announced a new partnership with HARDI Australia, the Australian subsidiary of global sprayer specialist HARDI International.
"Brisvegas Machinery has always taken pride in offering its customers proven, reliable products at reasonable prices and with superior aftersales support", said Brisvegas Sales Consultant for Agricultural and Construction, Aaron Lubbers. "and HARDI ticks all of those boxes."
"We always look for equipment that is a clear leader in the market, and that's why we've chosen to partner with HARDI," he added.
HARDI Australia operates from an extensive facility in Adelaide, and the majority of HARDI sprayers sold in Australia and New Zealand are built in South Australia.
HARDI's comprehensive range will allow Brisvegas Machinery to serve every need from the largest self-propelled and trailed broadacre sprayers, to row crop sprayers and horticultural mistblowers. HARDI's expertise also extends to urban applications, with a suite of professional estate and hand-sprayers designed for residential maintenance as well as parks, golf courses and general street-scape management.
"We think this a great opportunity for both businesses," said HARDI Australia National Sales Manager Linden Forbes. "Brisvegas and HARDI share a strong commitment to supporting customers' productivity, and that has to be good for farmers, growers and landowners in and around Brisbane."
Brisvegas Machinery was established in 2008 as a Queensland extension of Melbourne Tractors, which is owned by Toowoomba's Bennett family. The company has grown rapidly over the past ten years, expanding on its earthmoving expertise to offer Kobelco Excavator and New Holland products to the agricultural sector.
As well as equipment sales, Brisvegas Machinery operates a state of the art workshop and four fully equipped field-service vans.
For more information, contact aaron(at)brisvegasmachinery.com.au or info(at)HARDI-aus.com