HARDI Finance announces negative interest rate on RUBICON SP
08/09/2020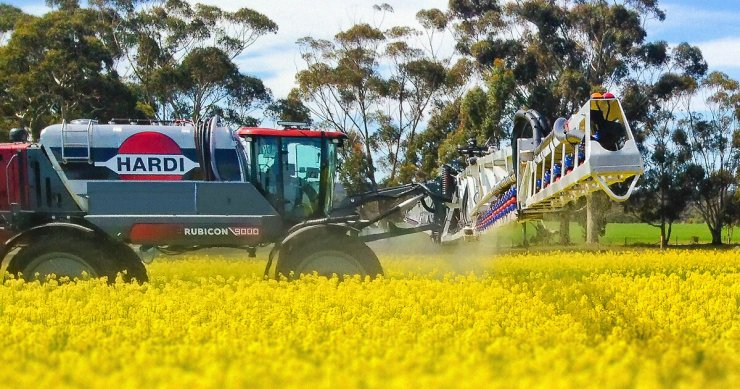 HARDI Australia has set a new industry benchmark for its giant RUBICON self-propelled sprayer by launching a negative-interest finance offer on new machines.
The negative interest rate of -0.25% will be calculated on the amortising balance over the loan term, up to 36 months and will be available to approved ABN holders for business purposes.
HARDI Australia CEO Bill Franklin said the negative interest offer reflected HARDI's innovative nature and the company's willingness to go further in support of farmers.
"Our role in Australian agriculture is to offer farmers the best possible equipment on the best possible terms. Low interest rates are quite common these days, HARDI thought it would take this one step further and claim another first by offering a negative interest rate on RUBICON".
"Ever since its launch in 2016, The RUBICON has lead the field as the biggest self-propelled sprayer with the widest boom and superior height control technologies. "Negative interest finance adds to these firsts, while helping Australian farmers to benefit from historically low global interest rates."
HARDI RUBICON is available with 6500 or 9000 litre tank capacity and HARDI PARAGON aluminium booms up to 54 metres in width. The productivity rate of the big sprayer can easily exceed 1,000 hectares per day, especially under ideal spraying conditions.
The RUBICON was designed for Australian broadacre conditions and is assembled to order in HARDI Australia's Adelaide factory.
The offer is set to expire on 30 September 2020. Full terms and conditions are available here.