New face for HARDI in South Australia
18/12/2019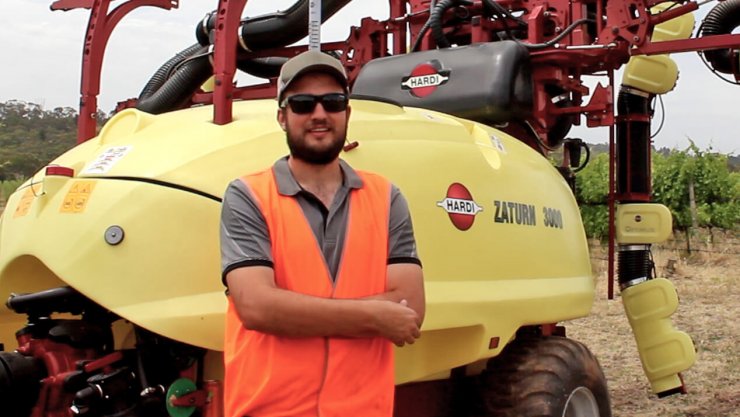 Welcome Zac Harnett
HARDI Australia has been joined by Zac Harnett, a McLaren Vale local and our new Territory Manager for South Australia.
Zac has worked in the agricultural industry since he graduated from Adelaide's Urbrae Agricultural High School in 2009. More recently, he has been working in his family's company Task Automation, which builds Ledgard pruners and Seymour spreaders at McLaren Vale.
He's also a dedicated fisherman, and also enjoys camping plus pretty much anything else to do with the outdoors.
HARDI's National Sales manager, Linden Forbes, says Zac will be a real asset for HARDI in S.A.
"Zac has a great agriculture and machinery background", he said. "Plus he's a true local, so he's got a handle on what our State's dealers and end users need."
Zac joined the team in November and has already been busy meeting HARDI Dealers, owners and operators in person.
"Working with S.A.'s ag community is a daily privilege," he says. "I'm proud to be helping boost our farm productivity."
So keep an eye out for Zac – and be sure to ask for his latest 'one that got away' story!