New HARDI Dealers in NSW
25/07/2019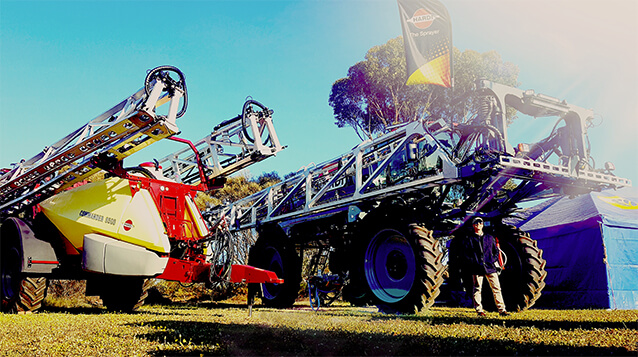 Fresh energy for HARDI in Forbes and Dubbo
New South Wales farmers can look forward to fresh approach in Forbes and Dubbo, with new HARDI Dealers for those areas.
Forbes Machinery Centre has recently become a new HARDI Dealer for farmers in the district, and is looking forward to giving local HARDI customers and owners a fresh level of service.
Branch Leader Peter Nixon and his team will support the full range of HARDI sprayers, from hand-helds and pick-up units through to trailed and self-propelled machines for row crop and broadacre operators. They'll also be a convenient local source for service and parts, backed by fast delivery from the HARDI warehouse in Adelaide.
Geronimo Farm Equipment Dubbo, on the Newell Highway just north of town, is also bringing new energy to the region's HARDI sprayer supplies, support and in-field service.
Branch Manager Wayne Altman has over 40 years' experience in farm equipment and he says everyone he's spoken with trusts the HARDI name. As New Holland dealership, Wayne felt HARDI could complement his customers' needs for self-propelled and trailed sprayers.
"There's a growing market for SP sprayers," he added, "and Hardi provides a wide range of both front and rear mounted booms with small and large capacity tanks to suit my customers.
Both of our new dealers will be working closely with HARDI Territory Manager John Hill to provide the best possible service to New South Wales HARDI operators.