New NAVIGATOR ActivAir
18/12/2019
Constant boom recirculation and instant, accurate spray pressure
HARDI Australia has recently introduced added the ActivAir system to its popular NAVIGATOR sprayer range.
ActivAir uses an on-board compressor to open and close nozzles instantly and without dripping. Each nozzle valve is held closed by a spring which the pressurised air acts against. The rapid air activation is managed by electrically operated solenoids along the boom.
The system is ideal for nozzle section control, especially for GPS-guided AutoSection switching.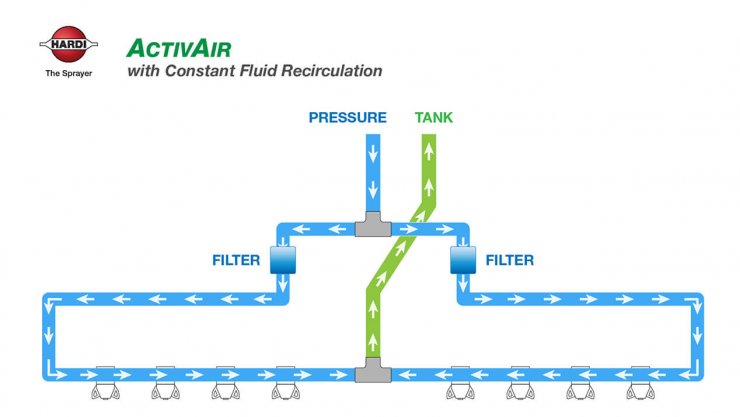 The ActivAir set-up also provides constant boom recirculation, which keeps the boom primed at the correct pressure to deliver the correct rate as soon as the nozzles are opened.
Recirculation greatly reduces the risk of sediment settling in the lines too, and means the boom can be flushed at the end of the day without having to spray the rinse solution onto the ground.
With 3000, 4000, 5000 or 6000 main tank options, plus valuable extras from airbag suspension to ISOBUS connectivity, NAVIGATOR has proven to be one of the world's favourite trailed sprayers.
ActivAir brings another major "big sprayer" feature to this mid-sized range – making NAVIGATOR an even better investment for field crops, larger row crops and small broadacre farms.