Watch 'Nozzle Watch'
18/12/2019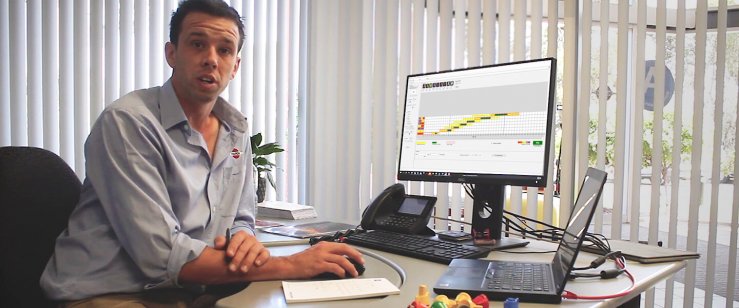 Nozzle Watch is a Windows® based PC app designed to help H-SELECT users plan their nozzle selections and see the rate accuracy of different combinations at varied spraying speeds.
However it's an interesting and useful tool even if you don't have H-SELECT. You can use the software to see how a particular nozzle performs at your usual spraying speeds, for example. Or you can test HARDI Triple Tier configurations with it.
For an easy overview of what Nozzle Watch can do, and how you can use it, check out our new overview video with David Wooley – HARDI Territory Manager for Queensland and Northern NSW.
He'll show you how to use the program to get a nozzle recommendation for your preferred speed range; or to specify your nozzles for a prediction of the accuracy, application rate, min/max pressure and droplet size you can expect. Plus you'll see how to change your nozzles and/or speeds to see how that affects spraying performance.
David also shows you how to download Nozzle Watch for free, so you can explore it for yourself.
Click this link to download Nozzle Watch. The downloaded zip file contains the Nozzle Watch application as well as the sample nozzle set used in the overview video. Requirements: PC with Windows® 7 or above.
(H-SELECT is HARDI's 16-tier multi-step nozzle control technology, available for RUBICON, SARITOR 62 Active and COMMANDER machines. Learn more here