HARDI Australia's unstoppable energy
Winter in Australia began with rainy weather over much of the main wheat-growing belt. We are still a long way from harvesting a crop but, for areas that have been three years without rain, it was a welcome break. Farming under those conditions takes an indomitable spirit, and HARDI Australia maintains the same attitude.
No-one personifies our ability to carry on through tough times better than National Sales Manager, Linen Forbes.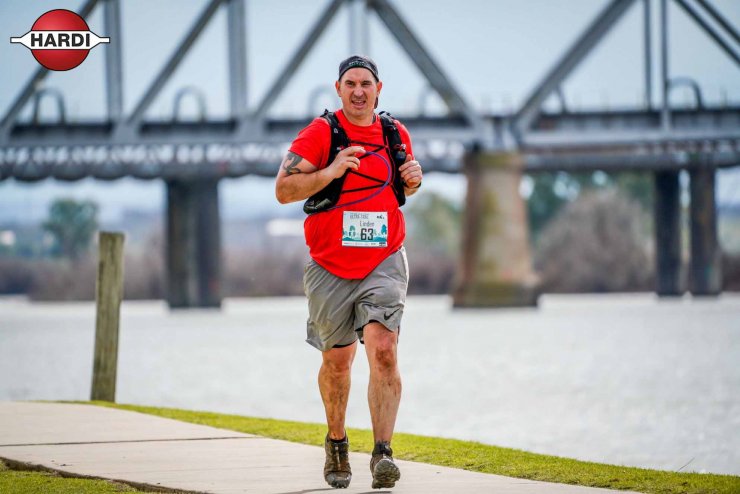 Linden has been with HARDI since 2009 and his preferred way to escape the month-to-month marathon of selling sprayers is by running ultra-marathons. His recent efforts have included a 58 km run through the Adelaide Hills and a 56 km course on Mount Gambier (in South Australia's southeast). In October he will take on a 105 km trail from Victor Harbour to Adelaide.

Linden says these endurance events are his way of focusing on something other than his many HARDI responsibilities, and he relishes the accomplishment of completing each arduous challenge.

From cold, early morning starts to steep uphill stretches late in the race; safely negotiating uneven trails while keeping an eye out for kangaroos and the plentiful snakes, Linden's ultra-marathons demand thorough preparation, constant attention to detail and real persistence when the going gets tough.

In fact, they are a lot like being connected to farming in a climate as demanding as Australia's.

With Linden's proven ability to keep going 'no matter what', we can be sure HARDI Australia is in good shape to endure the hard seasons – and relish the better conditions that always follow.