HARDI Case Stories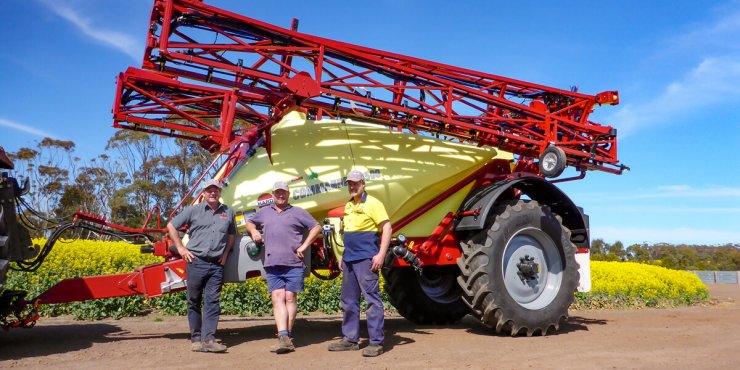 HARDI SARITOR gives W.A. farmer more control

A new HARDI SARITOR 62 Active sprayer has given Esperance Shire grower Paddy Barber greater levels of spray accuracy and control. Paddy farms 4,700 hectares of land near Gibson, W.A. with his wife Sharon and their sons Nick, Samuel and Jake. Having owned two other self-propelled sprayers over the years, they invested in a new HARDI SARITOR 62 Active in September last year – and the differences have been notable.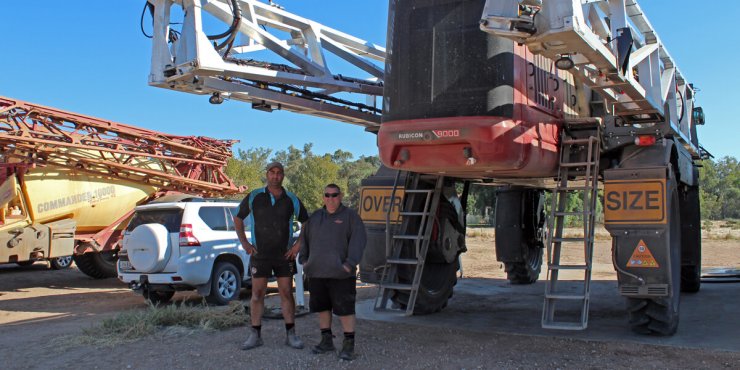 30 years with HARDI – and counting
The Puckridge family are fifth generation farmers, based near Cummins, on South Australia's lower Eyre Peninsula.

The farm is a mixed enterprise, running sheep alongside large scale wheat, canola, lupin and barley cropping. The current generation of Puckridges are Chris and his wife Tara, but they work pretty closely with Chris' parents Peter and Louisa, who still live on the property. Chris was raised on the farm and for as long he can remember, a HARDI sprayer has been an essential part of the operation.

HARDI Commander keeps improving

With the rapid advance of ag science and technology, 'continual improvement' is now as vital for farmers at it is for equipment manufacturers. That is especially true for the partnership between Western Victorian farmer Matt Hinkley and his HARDI Commander sprayer. Or more accurately – sprayers: Matt has just taken delivery of his third Commander.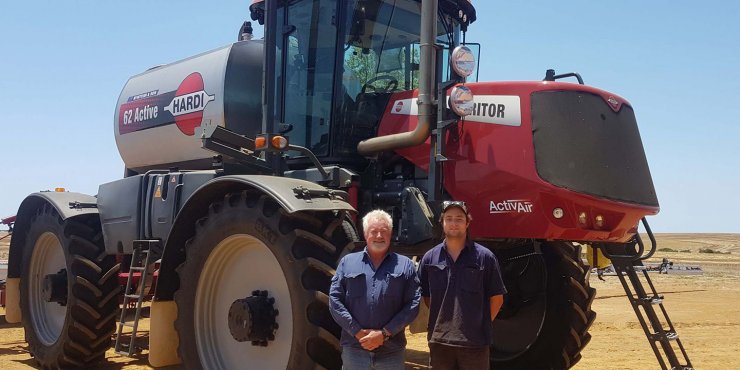 Big HARDI – wins on big country
Matt was one of HARDI's very first customers for the big self-propelled sprayer following its Australian release in July 2016. "When we were looking to buy a new sprayer, we seriously looked into purchasing a Goldacres G8, but it just didn't stack up in terms of the specs," Matt says.
Matt was specifically seeking width, tank capacity and reliability in his new purchase, so when he learned about the RUBICON 9000, he knew it was right for their requirements.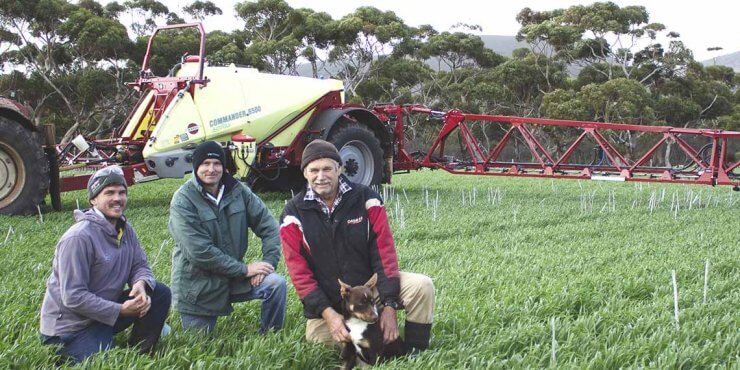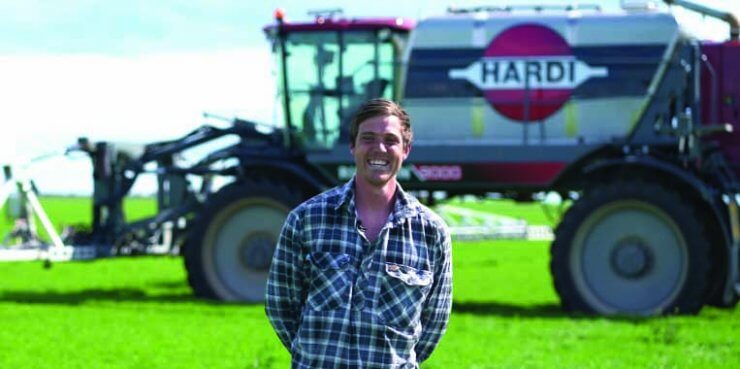 HARDI H-SELECT proves its worth over the year
Almost 14 months ago, we interviewed the Sanford family of Beulah Victoria about their brand new HARDI RUBICON 9000 with 54m HARDI PARAGON Aluminium boom and H-SELECT technology.
Now, after an estimated 800 hours of spraying, the Sanford family have used the big self-propelled sprayer through a full cropping cycle – so we were keen to hear how the machine had performed.