Farming Simulator 2019
19/11/2018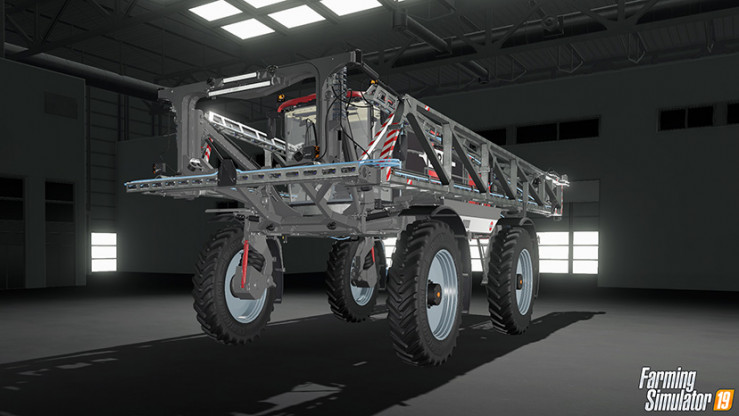 Farm like never before
Farming Simulator 19 has just been released and, thanks to input from HARDI Australia, that means virtually anyone can own a RUBICON 9000.
The hugely popular game has fans all over the world, and offers them several HARDI sprayers. But the latest release includes our 9000-litre RUBICON for the first time. Giants Software, makers of Farming Simulator, liaised with HARDI Australia's engineering department over several months to get the simulator's machine as close as possible to the real thing.
The result is both visually and functionally very exciting. Once you build up your virtual farm and machinery shed, you can climb aboard your own RUBICON, unfold its 48.5 m aluminium boom, and bring its very real productivity to your simulated crops. The model features a detailed cab, faithful engine sounds and hydraulic track adjustment. Even the access ladders fold up like the real ones.
Having RUBICON included in the game is a significant recognition for the big sprayer, which was developed in Australia to meet the unique needs of Australian broadacre farmers. To have a local product capture the imagination of German software developers and their fans highlights the impact RUBICON is having in two global industries – farming and gaming.
The new version of Farming Simulator also features HARDI trailed and linkage sprayers, offering players some great choices for protecting their crops.