About HARDI
HARDI AUSTRALIA PTY LTD is a subsidiary of HARDI INTERNATIONAL, a world leader in sprayer technology. The majority of HARDI sprayers and booms sold in Australia and New Zealand are manufactured here. We employ more than 100 engineering, testing, distribution and support staff in 15,000 square metres of modern facilities, located on our 10-hectare site in Adelaide, South Australia.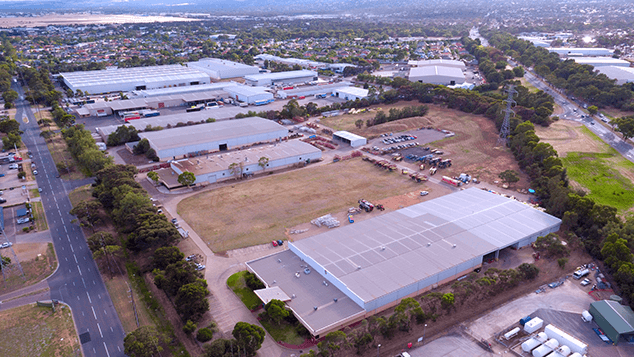 Leading The World
For over 60 years, HARDI INTERNATIONAL has single-mindedly dedicated itself to improving the efficiency and precision of sprayed plant protection. Now a world leader in the field, HARDI recognises its role in global food security through the safe and sustainable application of agricultural compounds.
The Australian product development centre works closely with five other HARDI development centres internationally, to share local innovations with the world and to streamline the delivery of global improvements at home.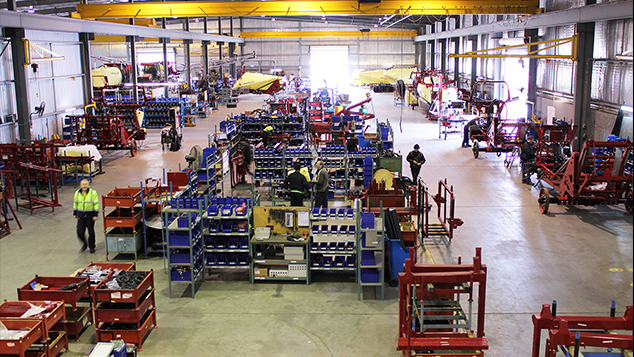 HARDI Australia works from 10,000 m2 of facilities, on 10 hectares in Adelaide, SA.
We employ 110 people locally, plus Territory Managers across Australia and NZ.
Our factory consumes 7,200 kilograms of welding wire each year.
8.4 tonnes of powder coat, in distinctive 'HARDI Red', gets sprayed and baked annually.
We help support over 130 local suppliers through our manufacturing processes alone, plus more for office supplies, logistics, etc.
We spend 450 hours building each HARDI RUBICON – plus fit out, testing and delivery.
350 hours of labour goes into each HARDI COMMANDER we manufacture.
Our warehouse staff picks more than 400,000 lines a year, and dispatches over 80,000 separate orders.
20,000 different parts are kept in stock.
The HARDI Australia team includes people from the UK, Italy, Spain, Belarus, Turkey, Argentina, New Zealand, the Philippines, India, Vietnam and, of course, Australia.
Global Made Local
HARDI Australia is proud to be part of the local agricultural and economic landscape.
We employ over 100 people at our Adelaide facilities, where we combine local knowledge and skill with enviable access to the world's latest spray technologies.
We are global and local. Not just the best of the world, but the best of both worlds.
By building and supporting sprayers locally, HARDI is able to tailor our world-class solutions to the unique scales, methods, and challenges of farming in Australia and New Zealand.
Local production also means we provide valuable maunfacturing jobs, and help ensure more of the money that farmers invest in equipment stays in the country.
.
We are here to help.
Let us know how we can help you. We will get in touch with you within 48 working hours after receiving your contact information.