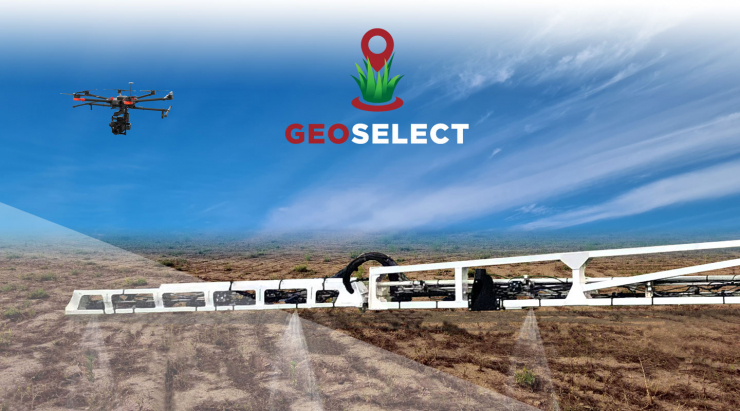 Spray Your Way
Selective spray, Blanket spray or both. Optimise spray delivery for a wide range of speeds - turn compensation, droplet control and simultaneous spot spraying allows chemical delivery like no other.
---
3+1 Nozzle System
GeoSelect works with H-SELECT to precisely coordinate four different nozzles at each nozzle body. 1 to spot spray and 3 others rapidly switch between nozzle combinations to maintain the required dose set point right across a wide, turning boom achieving a dosage accuracy of 90% or more over the field further reducing chemical usage.
---
Dynamic Real-Time Adjustment
Using real-time metrics, make strategic adjustments to the target droplet size via the in-cab to better suit environmental conditions. GeoSelect will make high level recommendations to ensure that you have all the information to achieve optimum efficacy and chemical savings.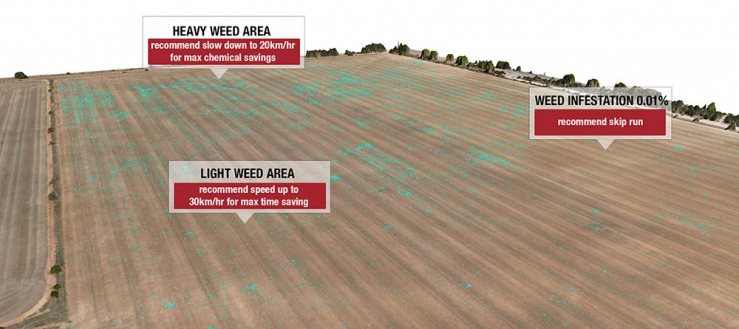 ---
Schedule a DEMO
There's nothing like experiencing it for yourself to see how GeoSelect can help you cut chemical use, costs, spray time and record keeping.
Schedule a GeoSelect demo with us. Send an email to hau.marketing(at)hardi.com.
We are here to help.
Would you like to know more about GeoSelect?