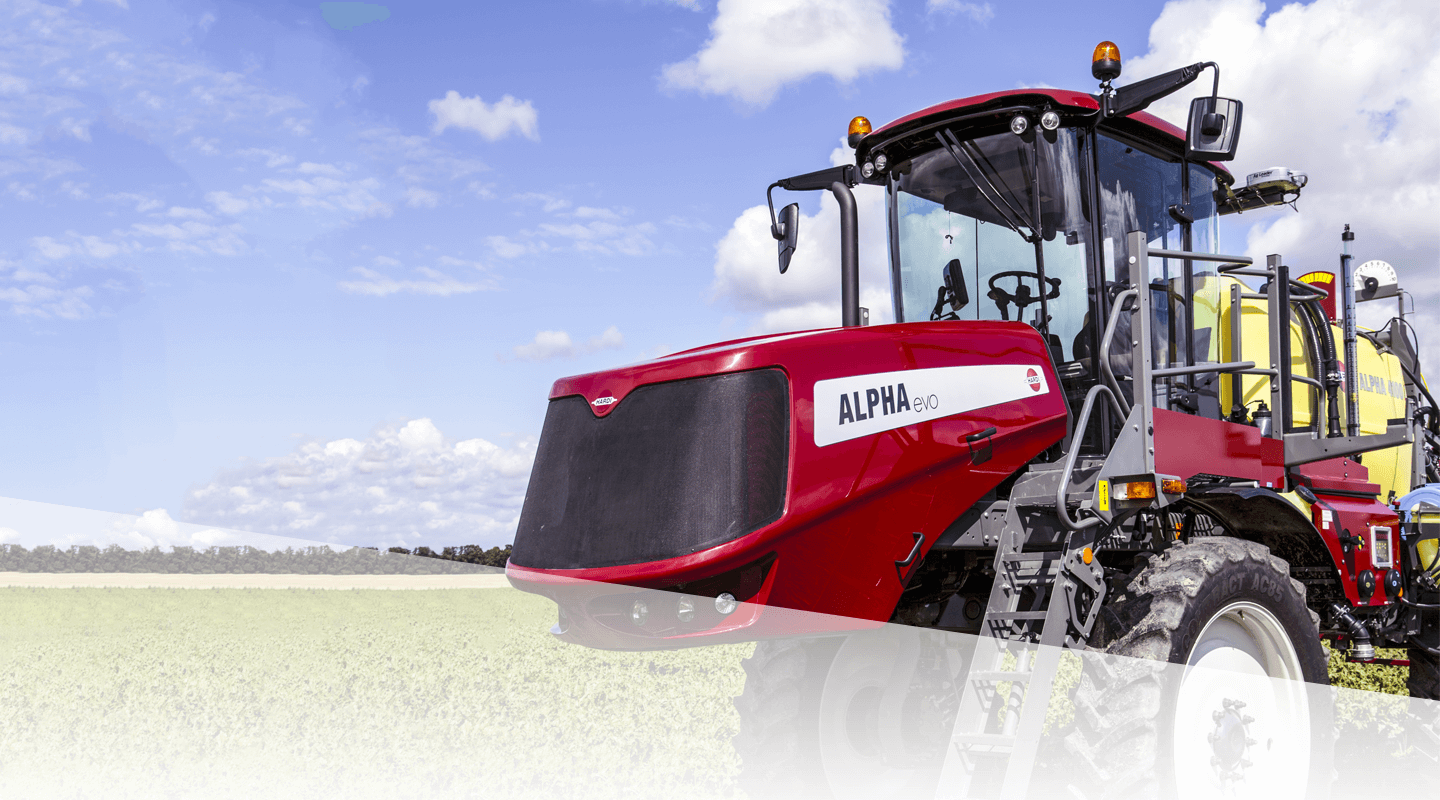 ALPHA evo
Tank Capacity
3500 / 4100 / 5100 l.
Boom Types
FORCE / TWIN FORCE / PARAGON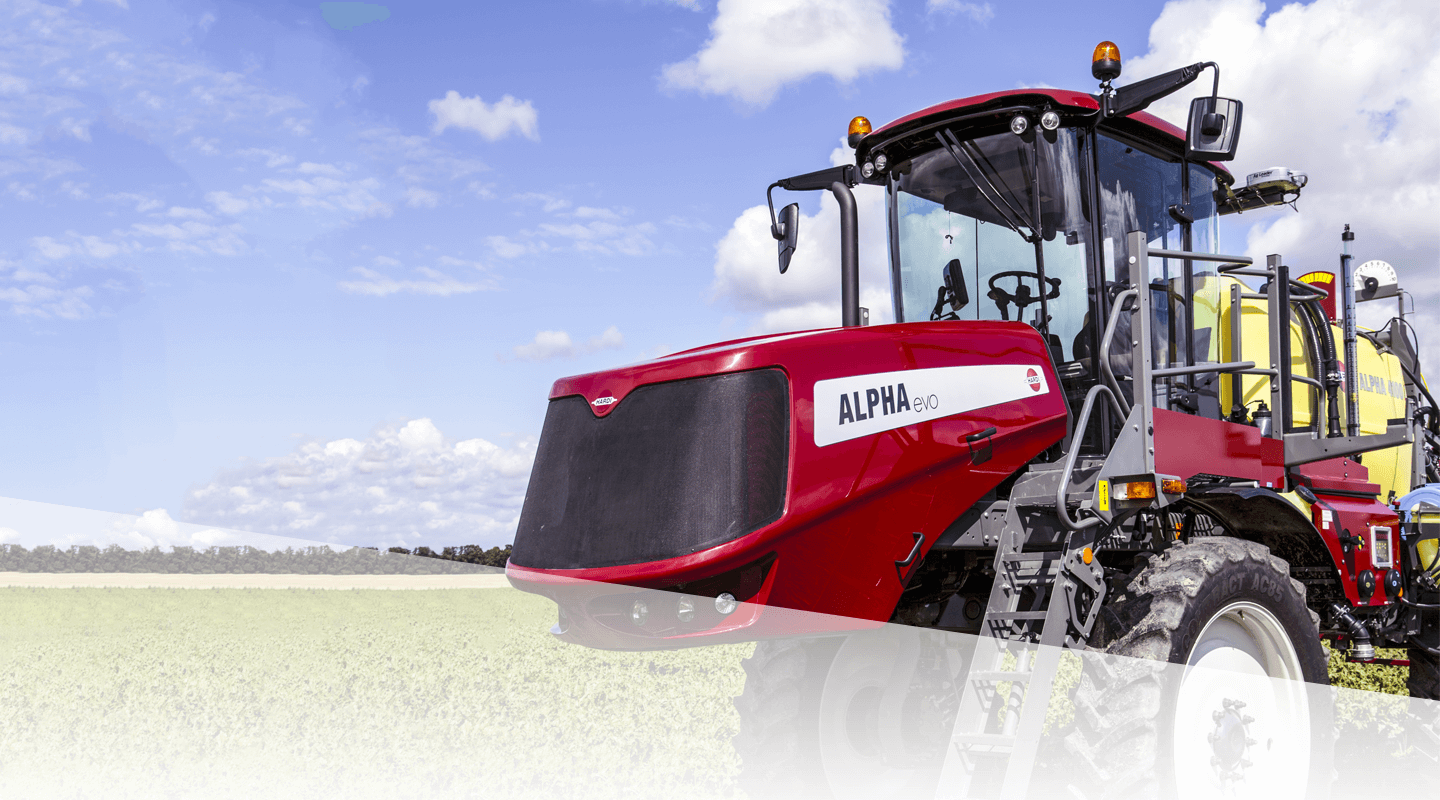 Tank Capacity
3500 / 4100 / 5100 l.
Boom Types
FORCE / TWIN FORCE / PARAGON
Visibility, Ergonomics, Optimization
The spacious new EvoCab uses HARDI's own '3-pillar design' to provide a clear view for more than 320° around the sprayer.
The pressurised cabin is equipped with dust, aerosol and vapor filitration to protect the driver and meet Class 4 standards.
All switches needed for operating the ALPHA evo are placed as close as possible to the driver, while all primary switch functions are incorprated into the new SprayCenter.
Secondary switch functions are grouped on the roof just above the operator's head, within easy reach of the driver's seat.
All feature of the EvoCab have been optimized for comfort and performance.
Automatic climate control, spaciousness, sound levels and Class 4 filtering have all been developed to provide maximum comfort and minimum stress under all conditions.
HARDI SprayCenter
The driver can operate all spray and hydraulic functions directly from the ALPHA cab, using the SprayCenter located by the right-hand arm rest.
The SprayCenter moves with the driver's seat, ensuring the controls are always within easy reach.
An HC 9600 12.1'' touch screen controller integrates all electronic functions including AutoTrack, AutoHeight, AutoSectionControl and other intelligent features such as AutoFill, AutoWash, AutoAgitation, etc.