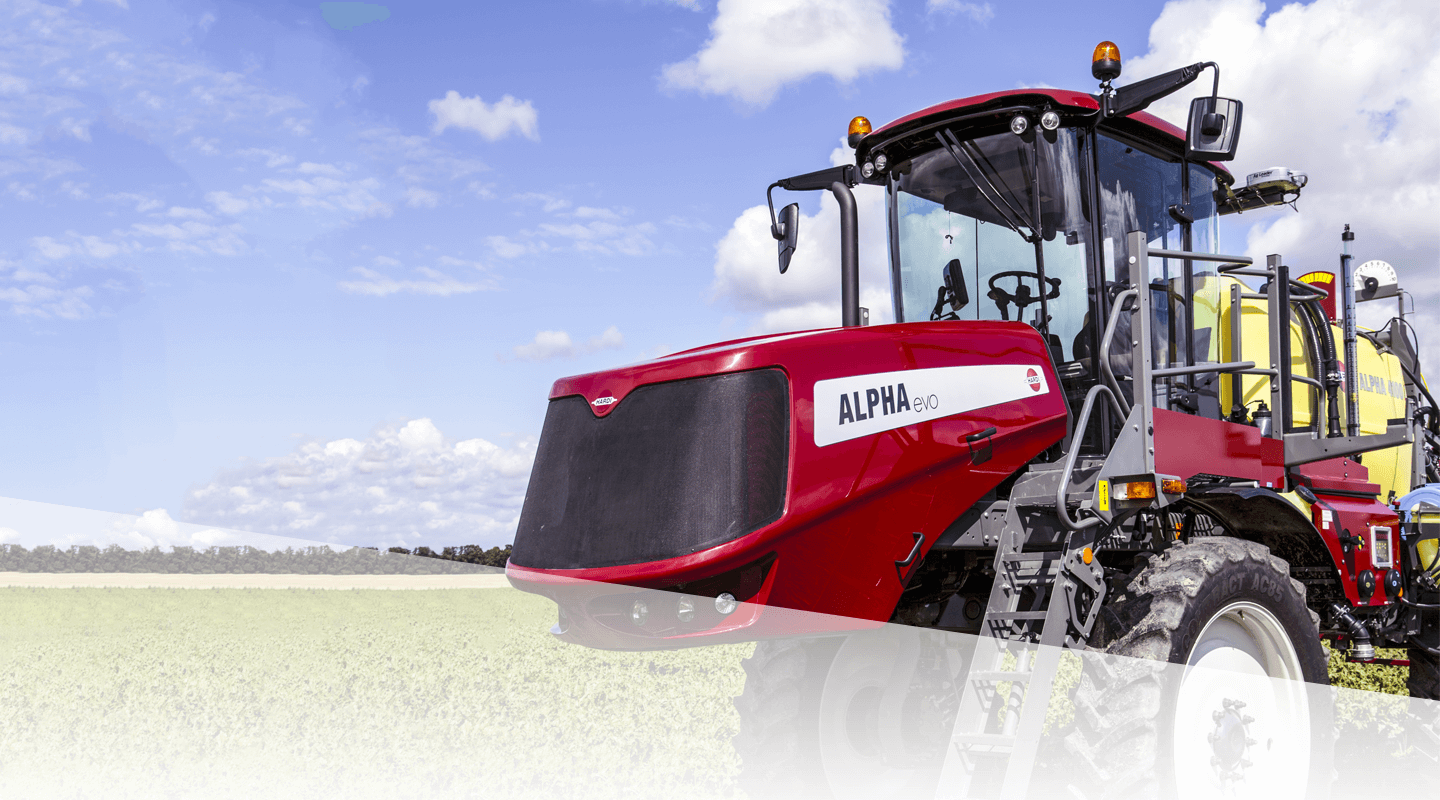 ALPHA evo
Tank Capacity
3500 / 4100 / 5100 l.
Boom Types
FORCE / TWIN FORCE / PARAGON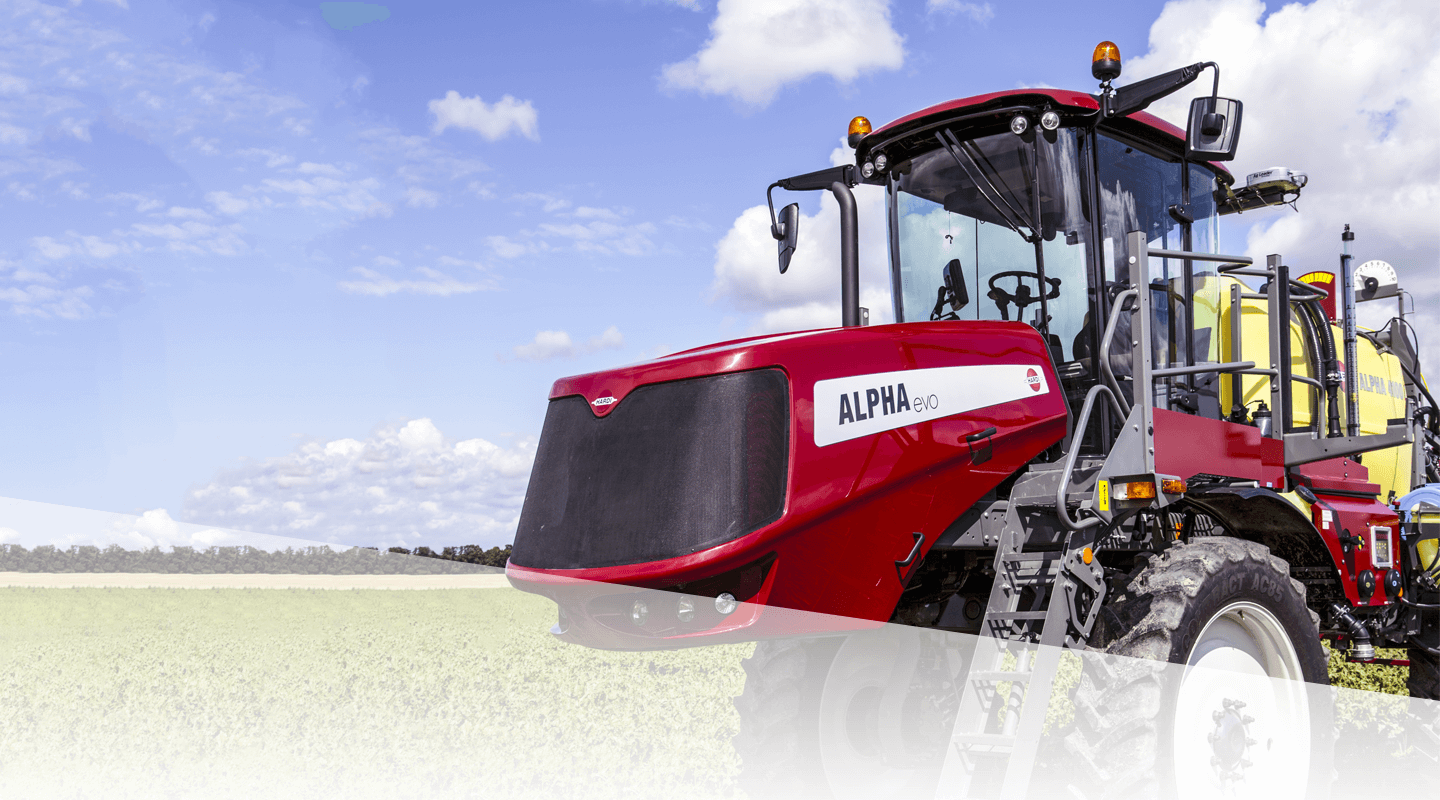 Tank Capacity
3500 / 4100 / 5100 l.
Boom Types
FORCE / TWIN FORCE / PARAGON
Frame
Designed to overcome the limitations associated with high speeds on the road and in the field, the ALPHA chassis achieves the maximum working comfort.
The chassis is made of high tensile steel (DOMEX® Swedish steel) and consists of U-shaped beams with riveted cross-members to offer lightness and flexibility.
The position of the main components (engine, main tank, rinsing tank, tanks, pump etc.) has been specially studied to optimize the weight distribution between the front and rear axles, which guarantees the best driveability and preserves the soil structure.
All the variable loads are situated at the centre of the machine.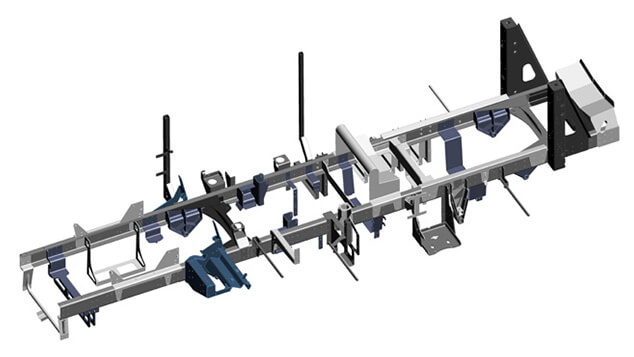 Track width and height
ALPHA evo can be delivered with a choice of track widths to suit the tramlines or other requirements of its owner's operations.
Available track widths range from a minimum of 182 cm to a maximum of 365 cm with standard 380/90 R46 tires.
ALPHA evo provides a 120 cm ground clearance with these standard tyres. Higher ground clearance is available as an option, giving ALPHA evo a total clearance of up to 165 cm with standard tyres.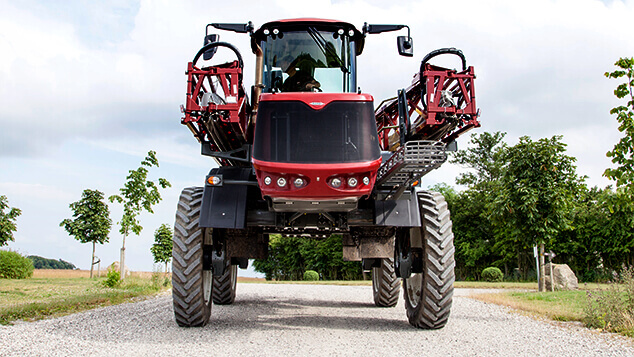 Steering systems
Four-wheel drive / two- and four-wheel steering
Three different steering systems make the ALPHA evo versatile in operation.A foot pedal activates four-wheel steering for tight turns in headlands, to help protect crops. Once the next spray line is entered, the rear wheels re-align automatically.
For on-road driving, rear wheel steering is locked and normal front-wheel steering is used. On slopes, the use of crab mode steering can be used ot steer aginst the rear wheels and stabilize track following.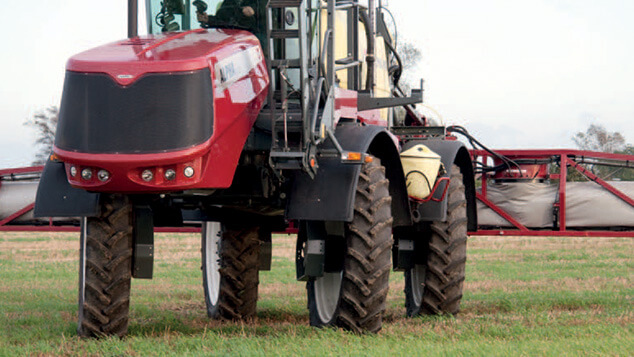 Turning radius
The ALPHA evo has a turn radius of just 4.62 m in four-wheel steering mode (based on a 2 m track width and measured at the centre of the machine).
This helps reduce crop damage when turning in headlands, and helps to maximize manoeuvrability and land use in small fields.
The wheel base is 3.75 m which keeps the machine stable when driving and in rough terrain. Four-wheel steering is possible with boom folded.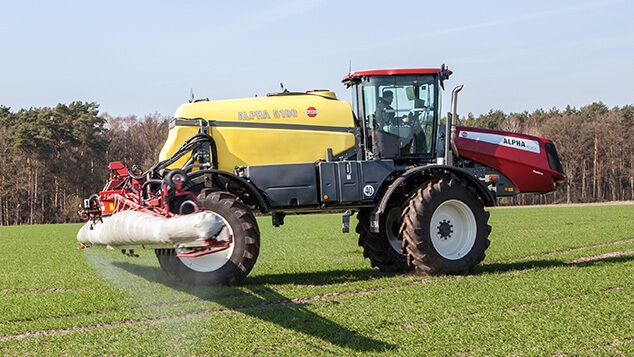 Superb surface treatment
The high-technology surface treatment contains 13 treatments, including a pre-treatment and powder coat painting of all major components.
Together with the Delta/Magni treatment of nuts, bolts and other items, ALPHA evo is highly protected against the corrosive effects of both moisture and agricultural chemicals.