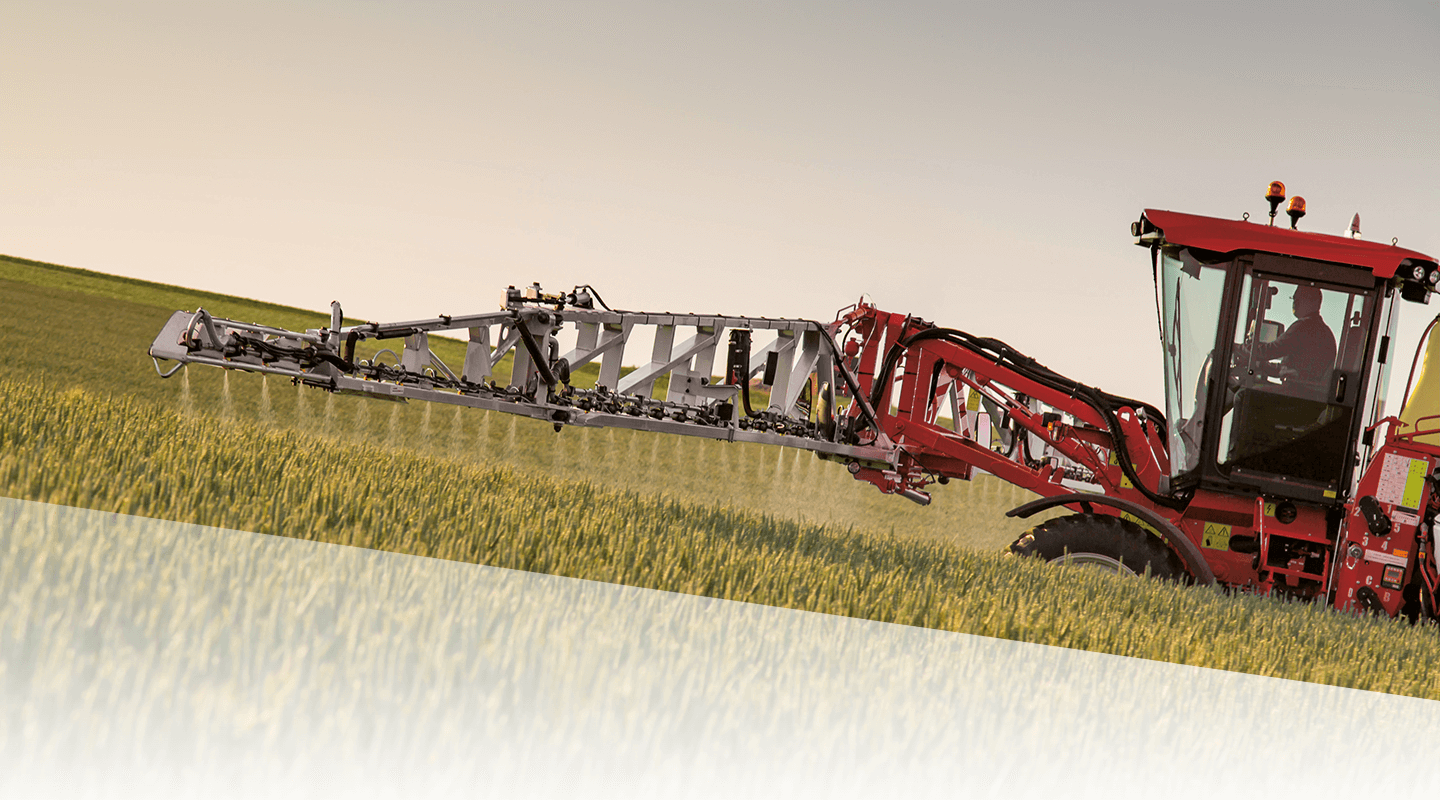 Lower weight, more spraying
HARDI HELLIOS is the lightest sprayer in its category, with an empty weight of just 6.3 tonnes, meaning it can work when others can't.
Its light weight and front-mounted aluminium boom means HELLIOS performs well on sloping ground, wet paddocks and soft soils. The Australian model's 140 HP engine and unique hydromechanical transmission gives the machine excellent fuel economy and traction, making it very cost effective for small to medium sized properties and row crop operations.
The state-of-the-art Category 4 cab and a superb view over the front mounted boom makes HELLIOS safe and comfortable for short or long spray days.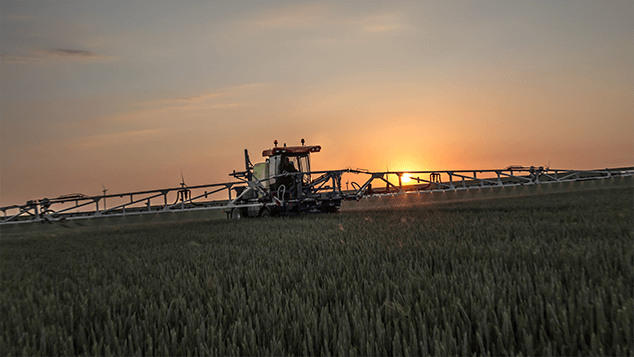 Continuous mixture circulation
HARDI ActivAir is standard on HELLIOS, and provides better precision, minimal residues, easy rinsing and instant nozzle control.
ActivAir uses air pressure to instantaneously switch nozzles on and off with no delays or dripping. The system maintains fluid pressure in the boom through continuous circulation, so nozzles start spraying at the correct pressure as soon as they're activated.
Continuous circulation also makes boom flushing safe and effectvie, with rinse water returning to the main tnak instea dof beign sprayed on the ground.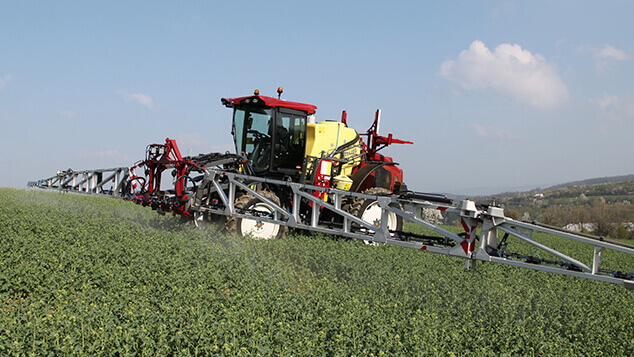 HELLIOS goes everywhere!
Slopes, hills, wet areas... With hydromechanical transmission on the rear axle and hydraulic assistance for the front wheels, HELLIOS makes easy going of difficult slopes, hilly terrain and wet ground.
More torque to the ground means improved drive efficiency with no power loss. And with lower weight compared to conventional hydraulic drives you will also see better fuel economy.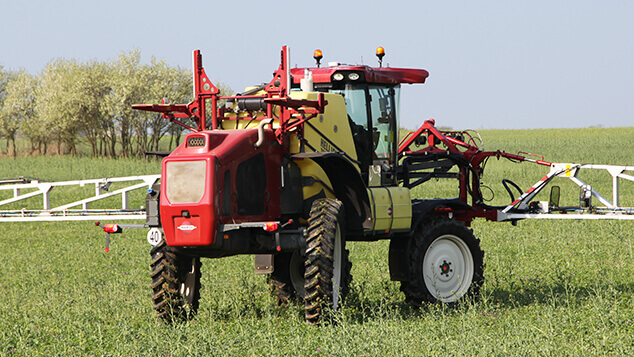 Four-wheel steering for excellent manoeuvrability
Thanks to its four-wheel steering system, HELLIOS offers you unmatched traction and manoeuvrability.
With the machine in Slope Mode, you are able to steer the rear-wheels and engage crab mode to safely operate on cross slopes. Crab mode helps protect your crops and soil because the wheels follow the same track, while also offering you a minimum turning radius.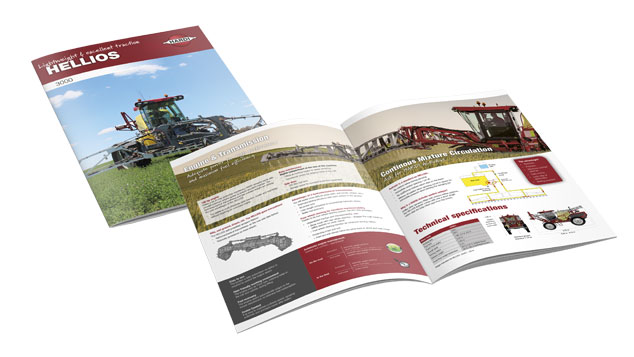 Get the HELLIOS brochure
See all the information about the HELLIOS including specifications, detailed information and more!
Download your HELLIOS brochure
Specifications
| Main tank, l | 3000 |
| --- | --- |
| Pump, type - l/min | 680L/m WetSeal run-dry centrifugal |
| Boom, m | TR5 (Aluminium) 32.5, 36.5, 38.5, 40.5, 42.5 |
| Boom, m | TWIN FORCE (Air Assisted) 24.5, 28.5, 30.5 |
| Engine | 140 HP Deutz diesel |
| Transmission | Hydromechanical rear axle, Front wheel hydraulic assist. |
| Fuel tank, l | 250 |
| Rinse tank, l | 300 |
| Overall width, m | 2.55 |
| Track width (options), m | 1.80, 2.00, 3.00 |
| Height, m | 3.86 |
| Length, m | 6.80 - 9.13 |
| Turning radius, m | 3.60 |
| Empty weight, kg | 6 300 |
| Front / Rear weight distribution* | 45% / 55% (folded boom) |
| Front / Rear weight distribution* | 40% / 60% (unfolded boom) |