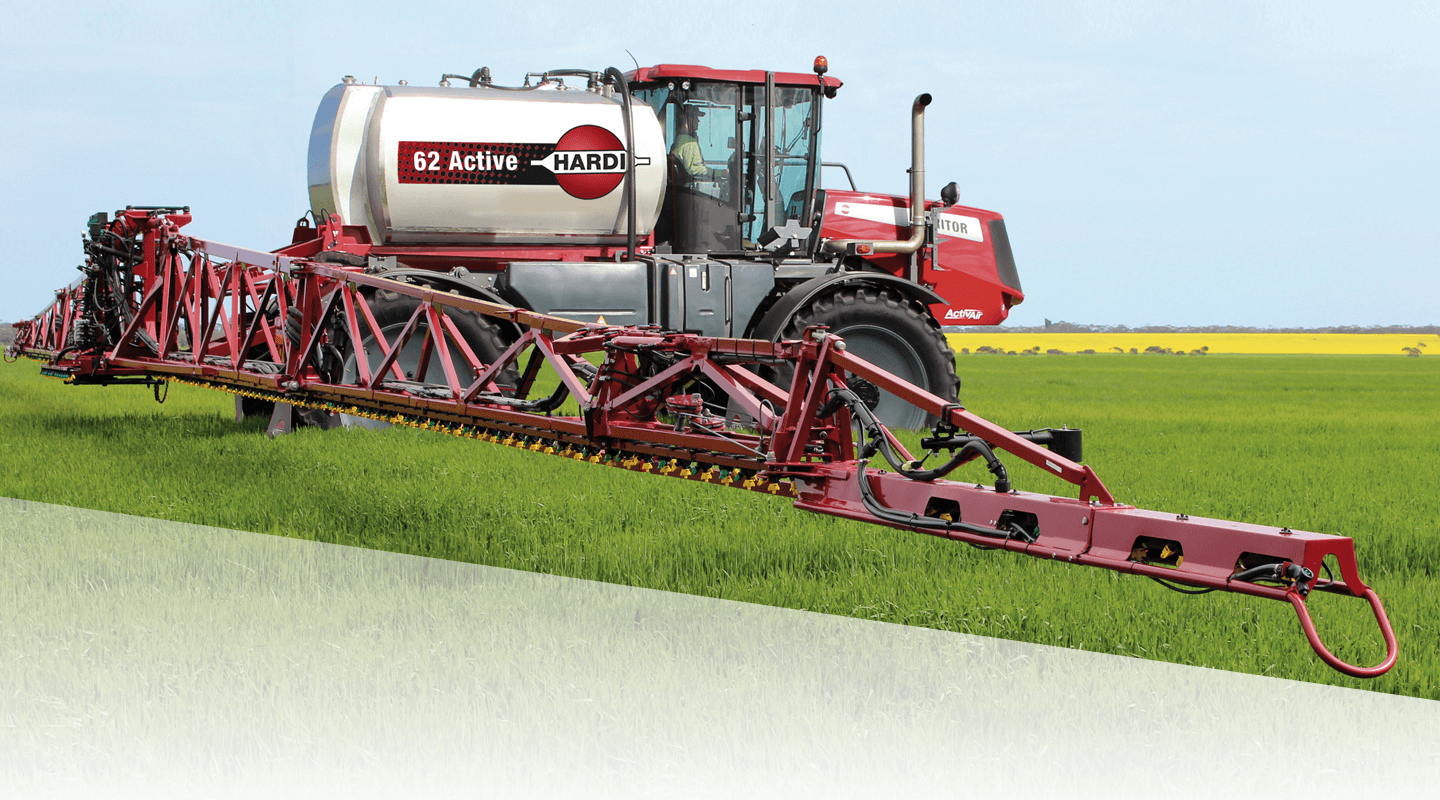 SARITOR 62 Active
Boom Types
TERRA FORCE / PARAGON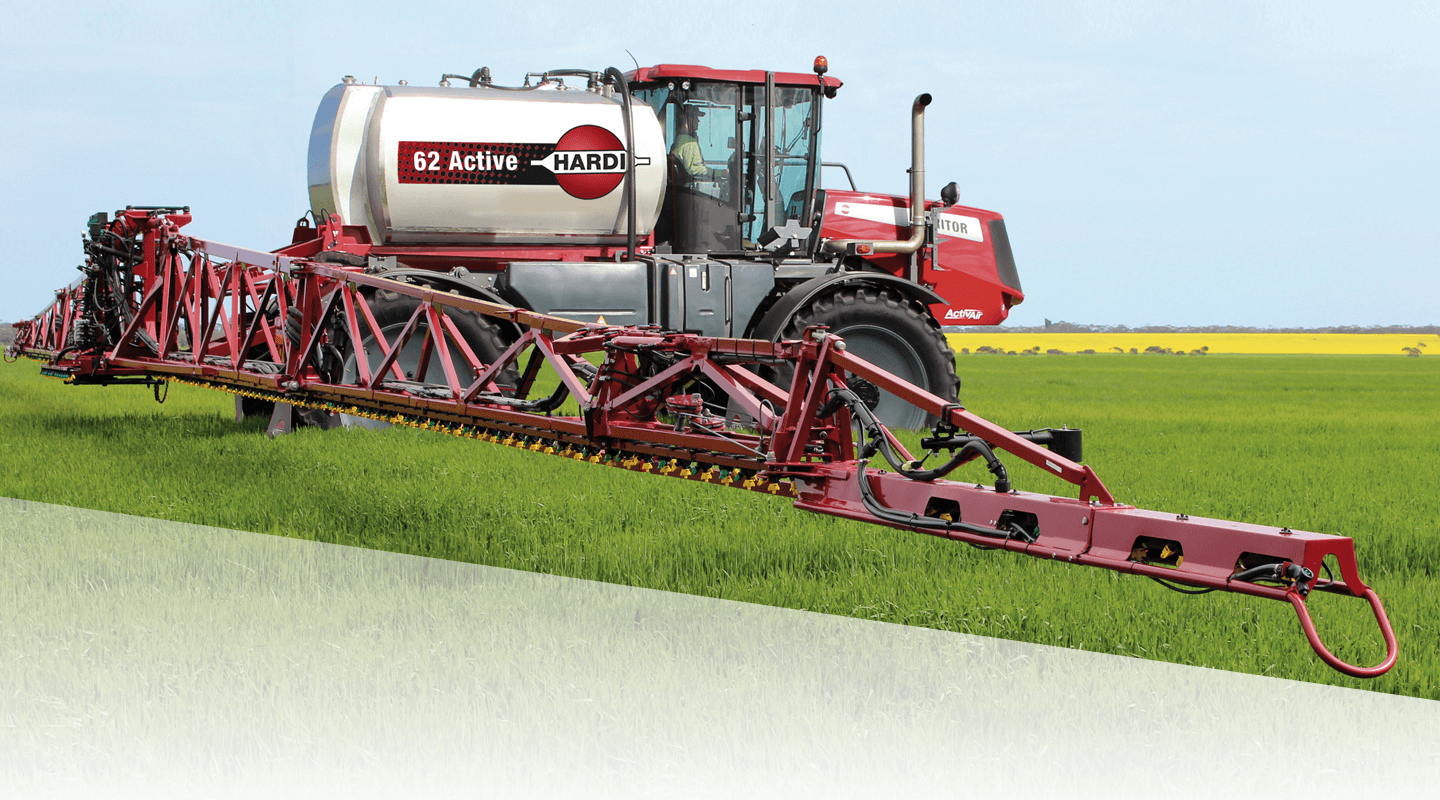 Boom Types
TERRA FORCE / PARAGON
HARDI Paragon Aluminium
When it comes to aluminium boom experience and know-how, HARDI is the market leader.
With 30 years' experience in optimising lighter, stronger and wider Pommier Aluminium boom set-ups we offer farmers real advantages in field performance, reliability and durability - as well as weight reduction.
With aluminium boom wings weighing half as much as an equivalent steel structure, and our expertise in setting up Pommier Yaw dampening, the load and forces transferred to the centre during spraying are significantly reduced.
Optional AutoHeight control sets a new benchmark in boom ride, maintaining a lower boom height which provides better drift control.
A soft close feature also protects the boom when folding.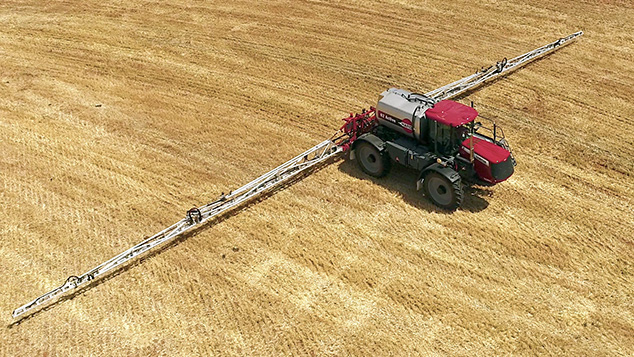 AutoTerrain
AutoTerrain gives SARITOR 62 Active unrivalled boom ride. AutoTerrain is a pre-emptive stability and auto height control system that deals with the causes of boom movement, allowing for a lower boom height and better drift control with near-zero risk of ground strike.
The technology holds the boom at a set height above the soil or crop and follows contours like a magnet, regardless of terrain. AutoTerrain seamlessly monitors roll through the centre and the height of the boom off the ground 10 times every second.
When a change is detected, AutoTerrain corrects the boom position relative to the ground contour by angling it through the centre pendulum.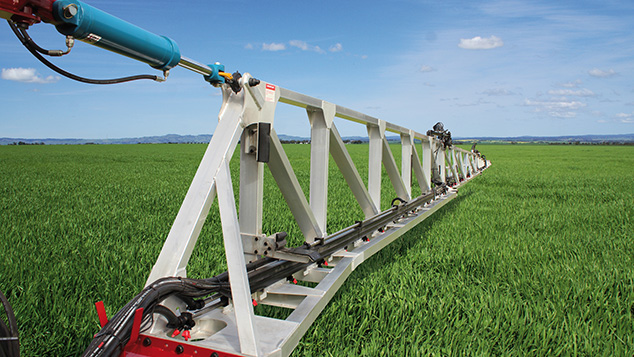 TERRA FORCE boom
Built using heavy-duty steel, TERRA FORCE is available in sizes 36, 38, 40 and 42 m. The boom is designed to reduce turbulence over and around the nozzles. The three dimensional truss construction can withstand substantial yaw forces, which are absorbed through a hydraulically dampened parallelogram suspension system.
With on-the-go stability control the dynamic boom centre can be set from the cab to suit the operating conditions.
When the boom is open, positive locking ensures the wing components act as a single unit.
Optional BoomPrime allows the boom to be primed with chemical before spraying is started or flushed.