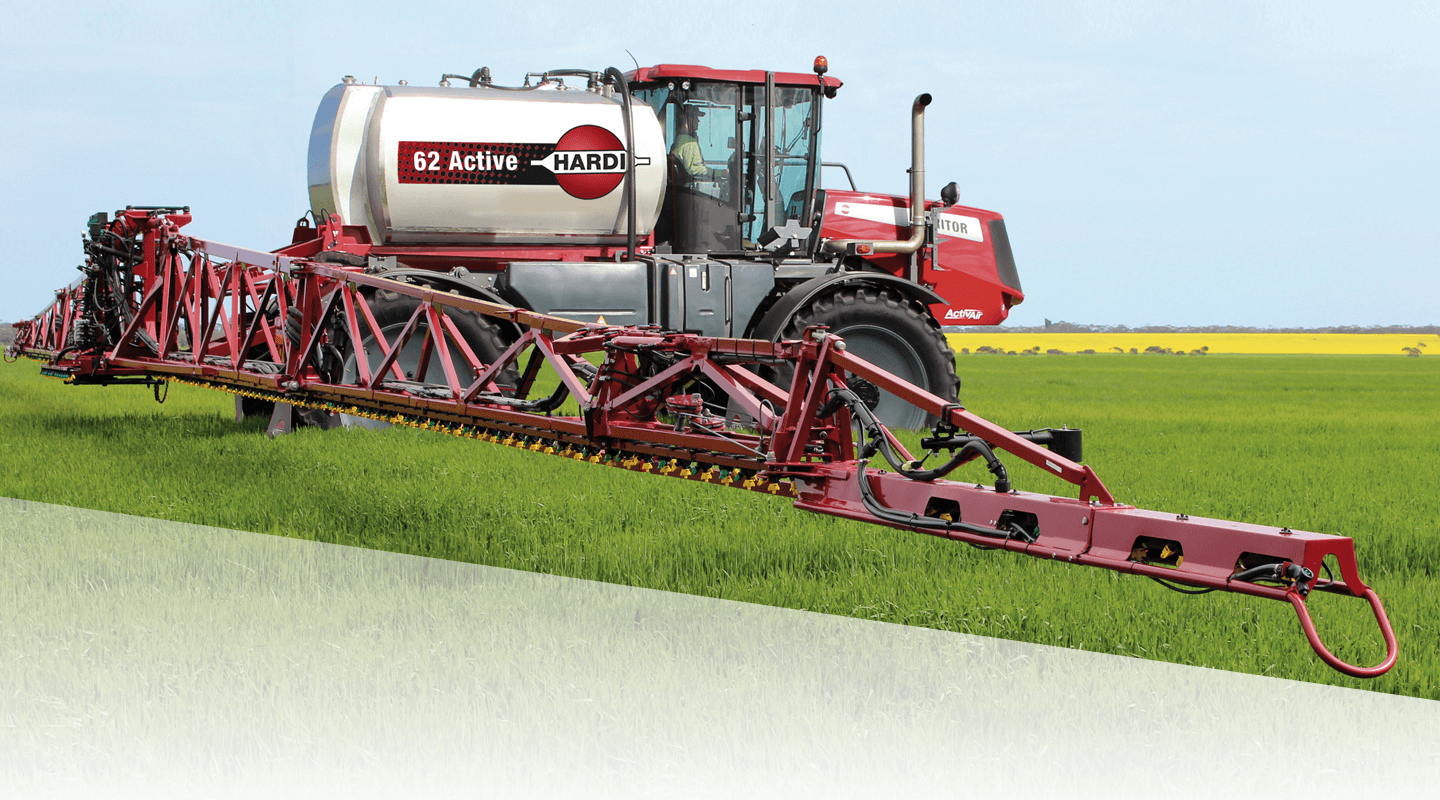 SARITOR 62 Active
Boom Types
TERRA FORCE / PARAGON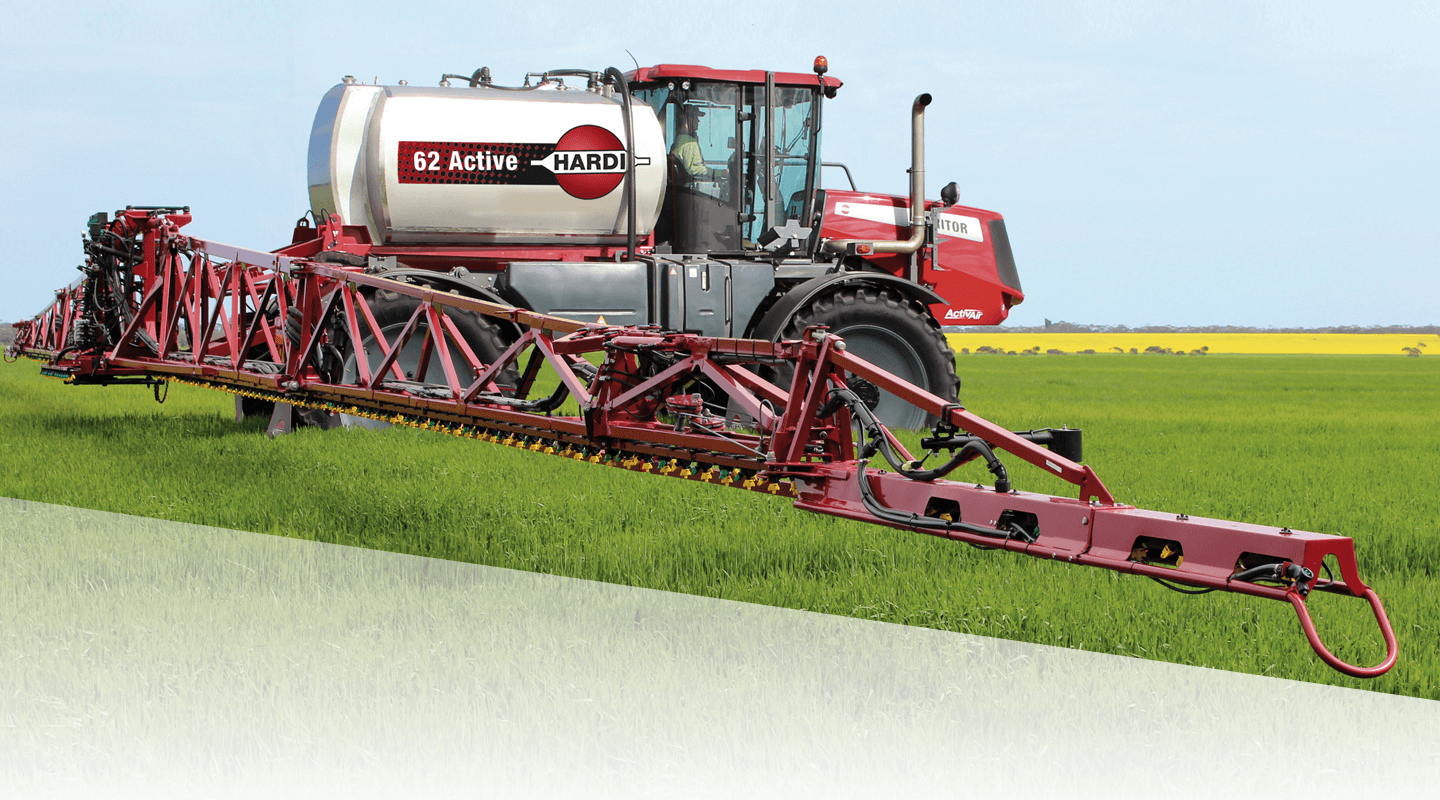 Boom Types
TERRA FORCE / PARAGON
Access and platform
Easy access to the platform and cab is via the front facing heavy-duty ladder. It automatically folds up out of the way when the transmission is engaged and folds down again when 'Park' is selected.
The ladder has 6 x 38 cm wide steps, each 20 cm deep, which provides safe and sturdy accesses to the platform and cab. The first step is approximately 56 cm off the ground.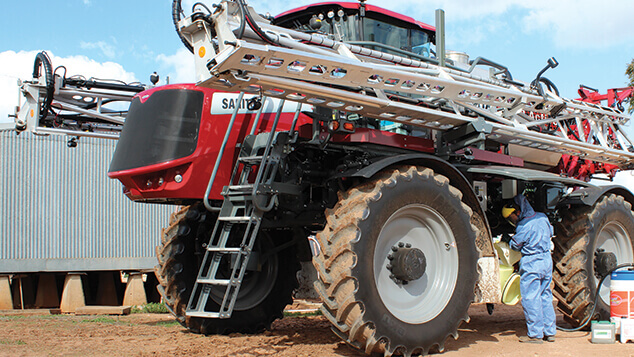 The cab
The SARITOR 62 Active features a large cab that is uncluttered and provides a high level of comfort for long days of spraying. It is quiet and provides excellent an excellent view in frotn and over the boom, thanks to HARDI's high-visibility three-pillar design.
Climate control air conditioning and cab pressurisation is delivered through 10 roof and 2 floor outlets, which are all fully adjustable. Dust and carbon filter ensures good air quality circulation, while windscreen demist vents ensure the windows will never fog up.
For the driver, a fully adjustbale air-ride seat with its own suspension ensures hours of fatique free spraying. The seat can be adjusted for weight, height, lumbar support, leg comfort and motion.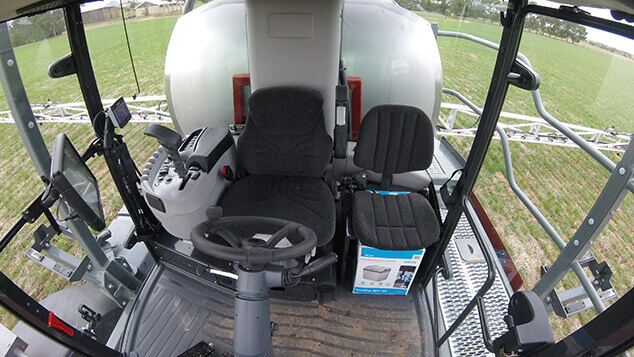 Set to spray
Everything you need is at your finger tips - all managed through aTopcon X35 touchscreen spray controller and display, and SprayCenter control console.
The joystick puts all the vital driving and spraying control functions in one hand. Forward, reverse and braking are operated by pushing forward or pulling back on the control lever. Spray ON/OFF, section control, boom height and wing tilt functions are all managed via joystick buttons
Secondary control functions are managed from the SprayCenter switches on the arm rest.