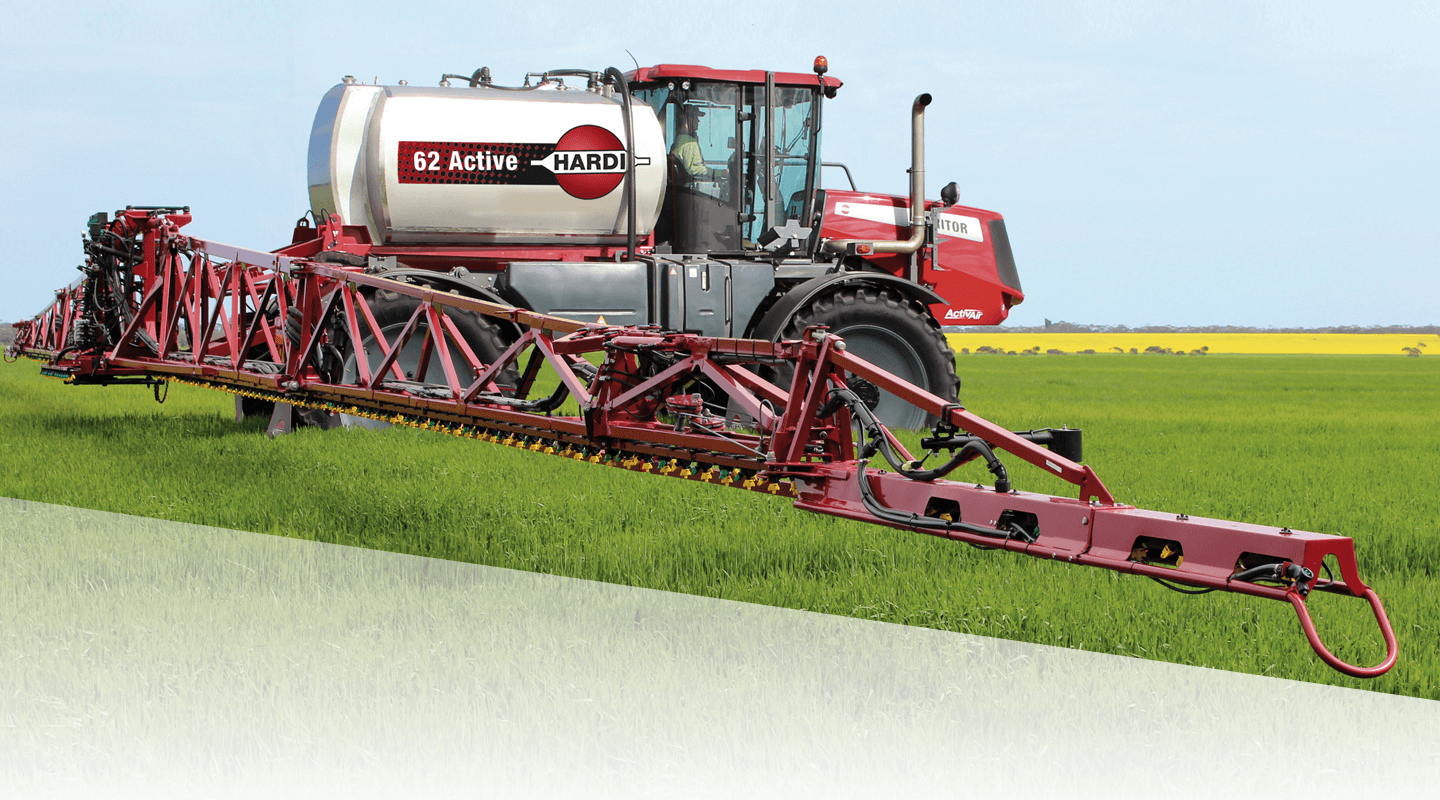 SARITOR 62 Active
Boom Types
TERRA FORCE / PARAGON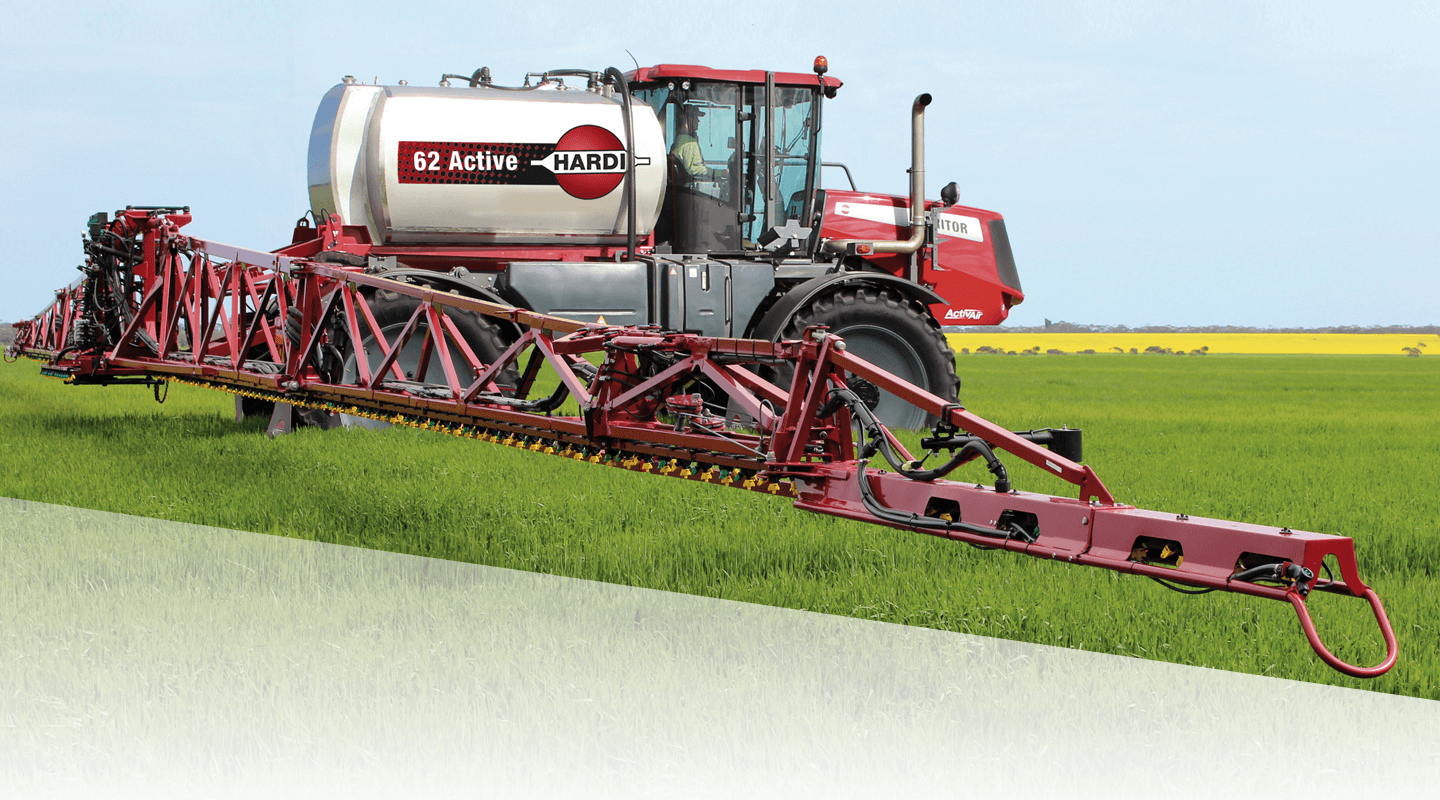 Boom Types
TERRA FORCE / PARAGON
Access to engine
Service and maintenance of the SARITOR self-propelled sprayer is simple and practical. The bonnet is opened with a hydraulic hand pump, and gives easy access to the main engine components.
Checking and maintaining the various filters and oil level and is easily done. (Oil change is required every 250 working hours.)
The fuel tank is also simple to access, on the right-hand side of the sprayer. Fuel capacity for the Cummins diesel engine is 600 litres.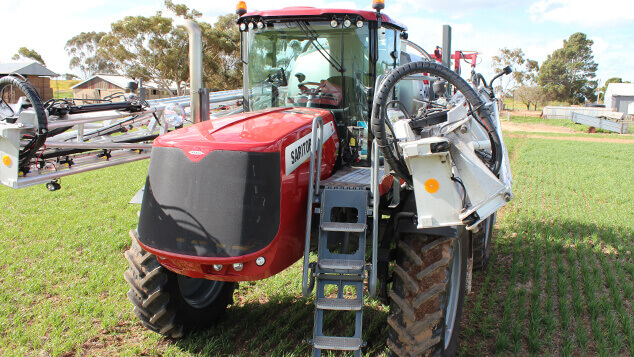 Engine
The new Tier 3 compliant Cummins QSB 6.7 diesel engine takes you to a whole new level of power, versatility and emissions control. It achieves Tier 3/Stage IIIA compliance with in-cylinder technology that maintains a compact, simple and cost-effective powerplant.
The QSB 6.7 offers major enhancements that makes the SARITOR work harder, smarter, quieter and longer…every time.
The engine is power rated to 300 hp (223 kW) with charge air cooling and turbo charging for optimum performance.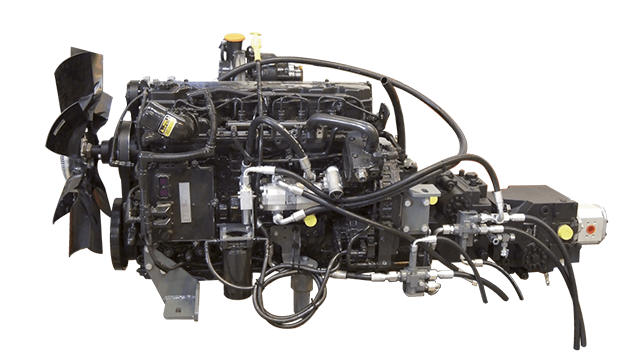 Transmission
4WD hydrostatic transmission
Designed to provide intelligent drive management for your self-propelled sprayer, the Sauer-Danfoss H1 Transmission delivers versatile performance with reduced fuel consumption and improved operator comfort.
Sauer-Danfoss H1 transmission pumps minimise controller and charge pump losses, which helps maximise available engine power at the wheels.
In addition the Sauer-Danfoss H1 bent axis wheel motors offer significant overall efficiency and an extremely low pressure drop in the motor's fluid reservoirs.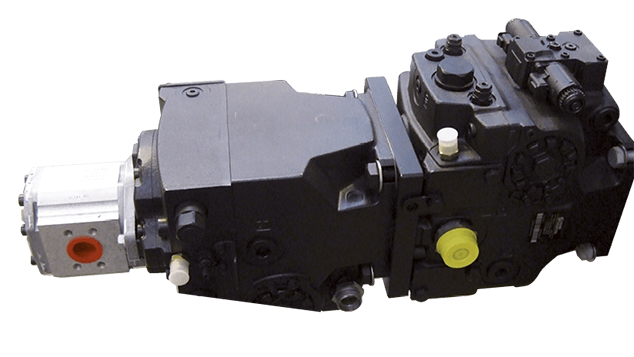 Engine and transmission display
A high resolution multi-functional display terminal gives clear control the engine's operation, as well as transmission and operator selected control choices. The system can be set to display metric or imperial units.
The display provides continual updates of engine, transmission and sprayer status in graphical or digital form. It also doubles as a 'fault display terminal', which illuminates and stores drive system error codes for diagnosis and maintenance.