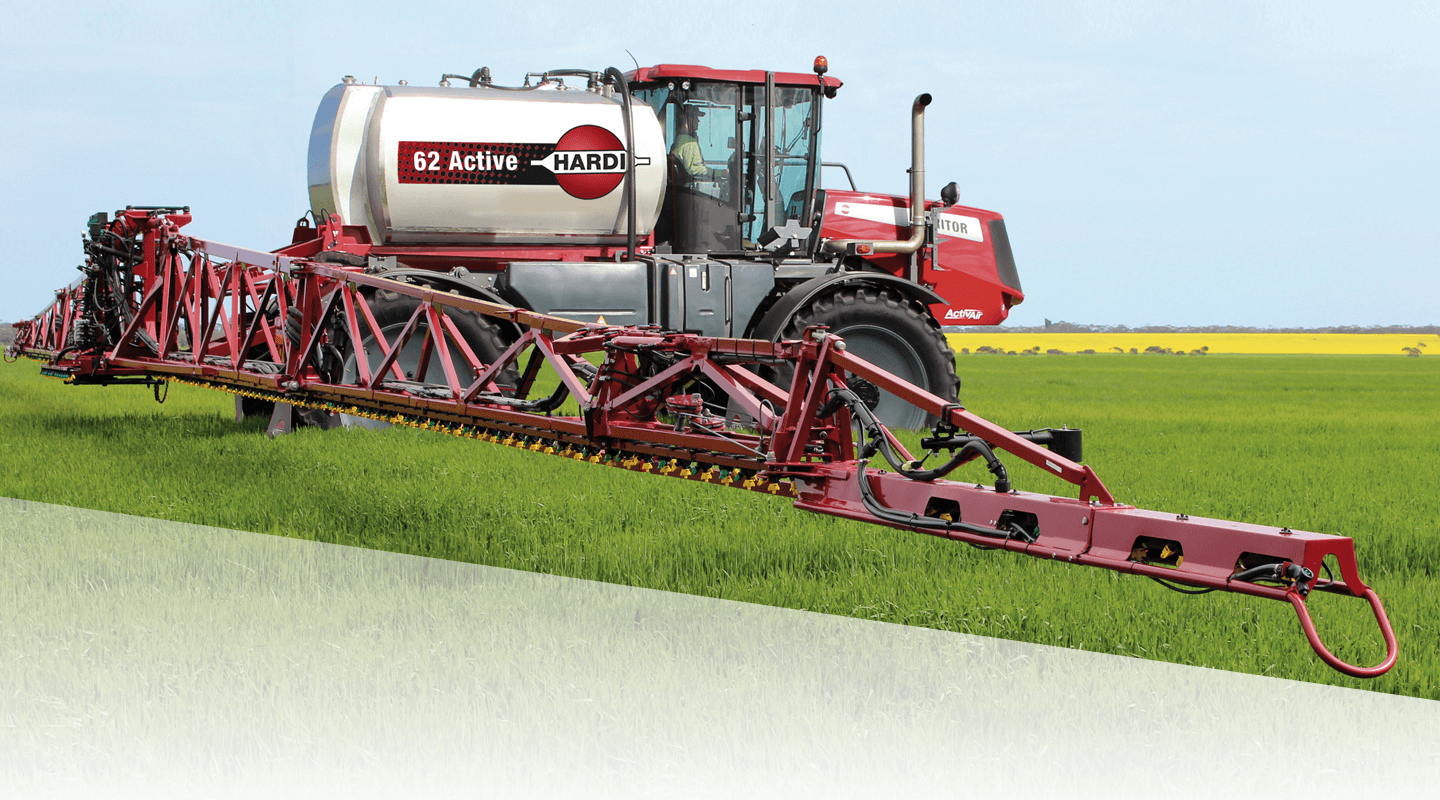 SARITOR 62 Active
Boom Types
TERRA FORCE / PARAGON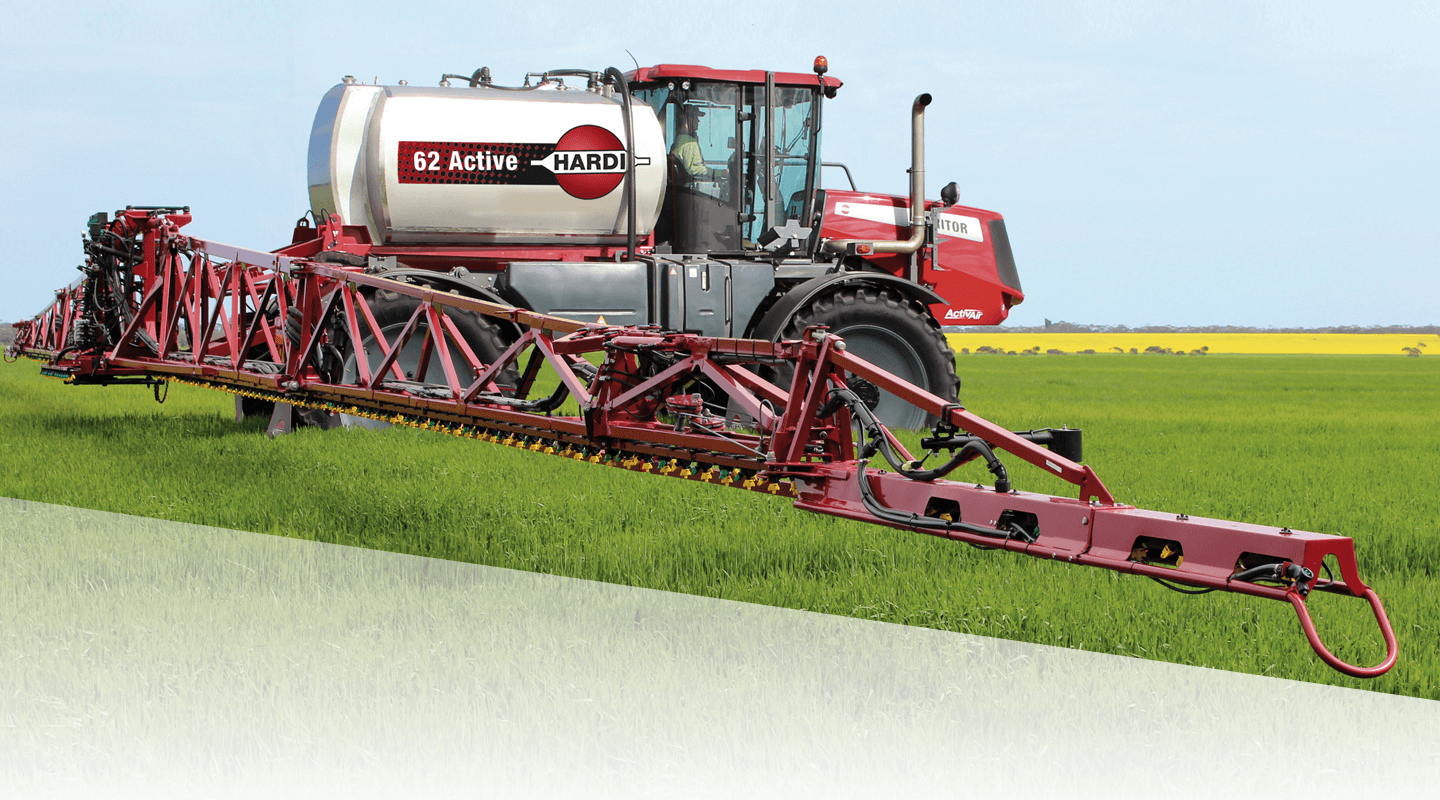 Boom Types
TERRA FORCE / PARAGON
WorkZone
The SARITOR 62 Active WorkZone provides a safe, centralised position for loading, managing and cleaning the sprayer.
The Ground Control console provides easy management of electric motor drive valves for selecting Main or RinseTank, Venturi, pump ON/OFF, tank rinse nozzles, boom nozzle, engine rpm and agitation. LEDs identify which valve is in operation.
A 2" or 3" filtered FastFill coupling and ball valve that lowers for easy connection is standard. A hydraulic drive banjo trasnfer pump is also an option.
A locker is provided for storage.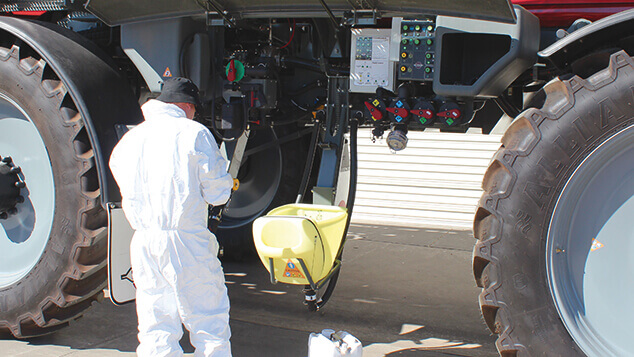 CycloneFilter
The HARDI CycloneFilter is a unique pressure filter that uses a high-speed circular flow for powerful self-cleaning. This 'cyclone' action increases the speed of the liquid against the filter screen, making the self-cleaning action much more effective.
The CycloneFilter also has a boost function allowing the filter to be flushed when needed.
The filter's design means it can be mounted upright, reducing the risk of spills and pressure loss during inspections.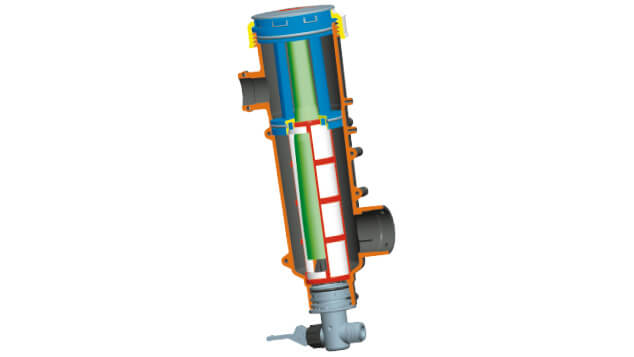 TurboFiller
The HARDI TurboFiller can handle large quantities of powders and liquids. Its high capacity is achieved through a combination of high vacuum and liquid rotation produced by a TurboDeflector inside the hopper.
High pressure water creates a powerful rotation inside the hopper, thoroughly mixing powder or liquid before it is sucked into the sprayer. Maximum capacity is achieved when the TurboFiller is more than half-filled with water.
A spring-loaded bracket with transport lock lowers the TurboFiller to 95 cm above the ground for safe and easy use.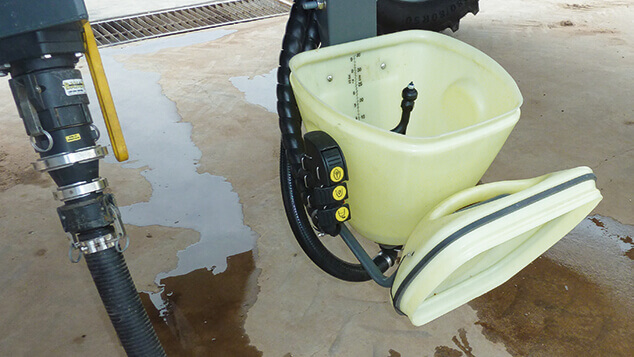 DynamicFluid4
The fluid system on SARITOR 62 Active is a new concept developed to obtain shorter response time and more precise application in the field.
In a traditional fluid system, regulation is driven by what is already 'historical' data. For example if RPM is increased, the flow will immediately become too high at the nozzle. The spray computer will quickly regulate the excess pressure but the application rate will have been elevated in the meantime.
The DynamicFluid4 system can calculate the impact of increasing RPMs and regulate the pressure instantly. This pro-active property is based on four sensors in the fluid system measuring RPM, regulation valve position, flow rate and pressure. Using new software and a unique ceramic regulation valve, DynamicFluid4 offers market-leading performance and precise rate control.