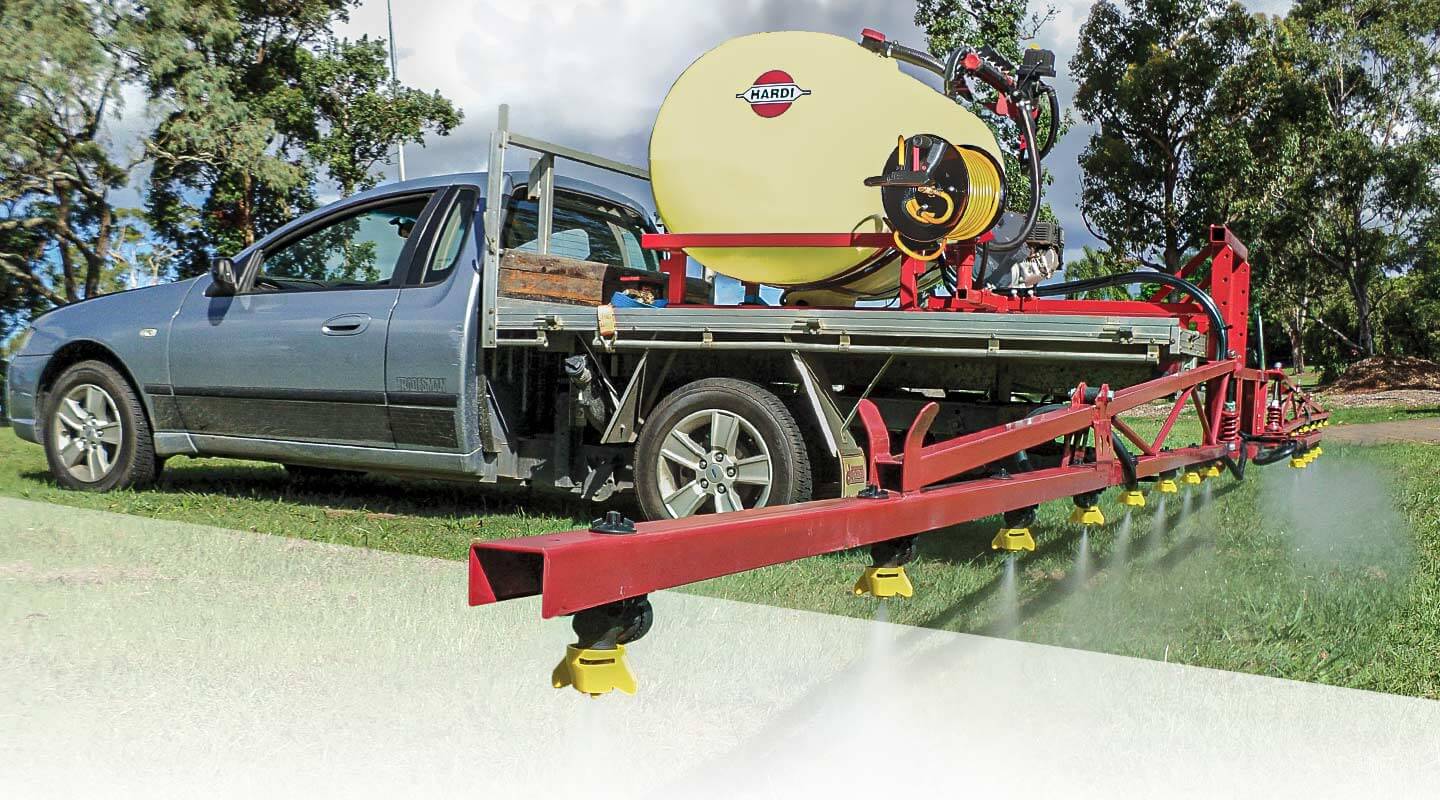 Pickup Units
Tank Capacity
300 / 400 / 600 L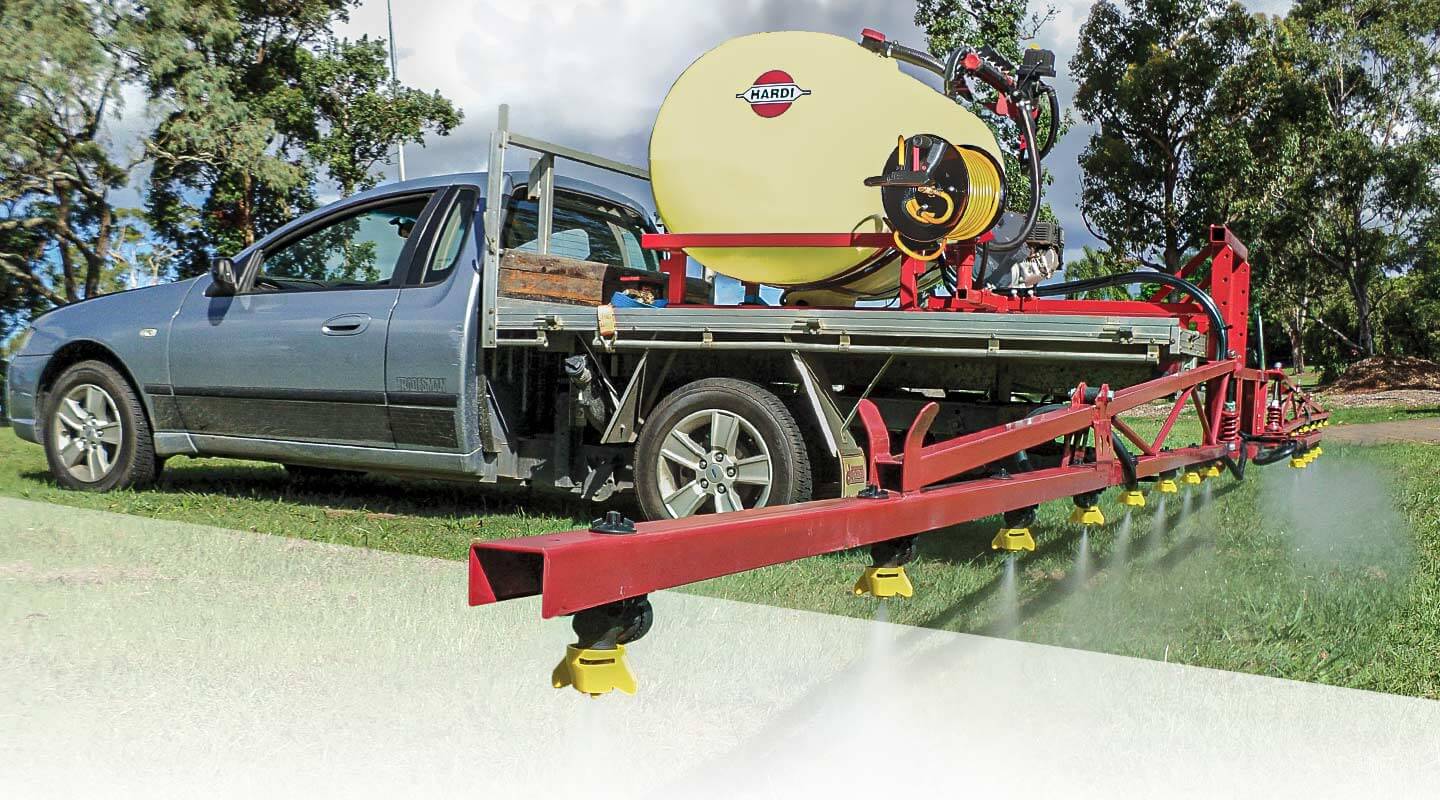 Tank Capacity
300 / 400 / 600 L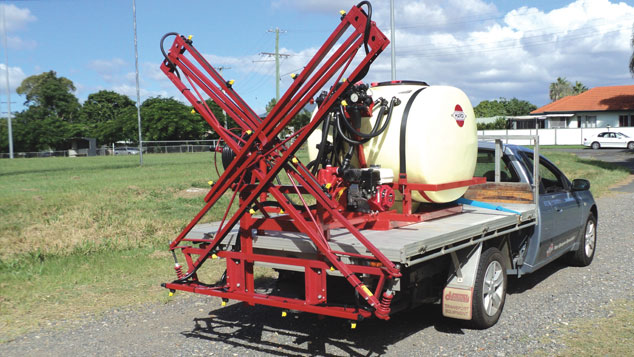 Motorised Versatility
HARDI's steel framed slide on skid mounted PICK-UP sprayers are available in capacities of 200, 300, 400, 600, 800 litres and are available with SB booms in widths of 6, 8 and 10 metres.
Optional accessories include hose reels, trapeze centres, transport brakets, foam markers, hand wash tanks and the ability to upgrade to electric distribuiton valves.
Ideal for applications that call for higher volumes and variable pressure control, the range of HARDI motorised power sprayers with HONDA motors and heavy duty integrated tank and chassis deliver excellent spray coverage to get the big jobs done.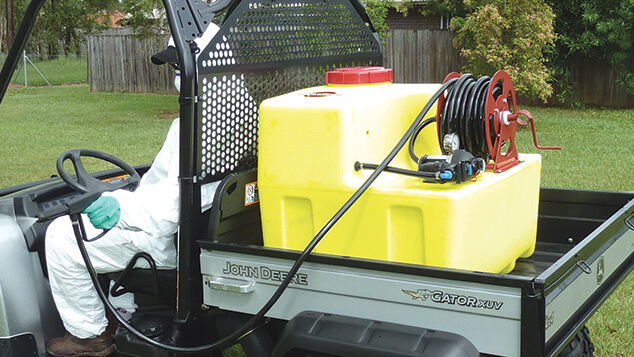 PROFESSIONAL 250
The high-capacity PROFESSIONAL 250 litre 12V sprayer begins with a tough, UV-stabilised ployethylene tank that has a handy level indicator molded into it. Made to the same exacting standards as every HARDI tank, they are easy to clean and built to last.
The PROFESSISONAL fluid system is based on a 12V Flojet diaphragm pump capable of delivering 15.1 litres per minute at 4.1 BAR.
Each sprayer includes an external suction filter, pressure regulation with a gauge, plus a HARDI 60S spot spraying gun and 6m hose on a sturdy reel. For extra reach, a 20m hose is available as an option.
SWIFT Compact 50 & 100
The SWIFT 50 litre and 100 litre pick-up spray systems are a simple, versatile and reliable solution for large estates.
Paired with a 6 metre hose and 60S spray gun, they are ideal for spot spraying weeds, applying liquid fertilizers and controlling plant pests. They can also be used for applying industrial cleaners and disinfectants.
The long-lasting HARDI polyethylene tanks can be put on the back of almost any vehicle where it's needed. The only connection required is a 12V power lead for the Flojet diaphragm pump, which delivers up to 7.6 l/min at 3.4 BAR.
The 100 litre tank measures 790mm long x 465mm wide x 400mm high.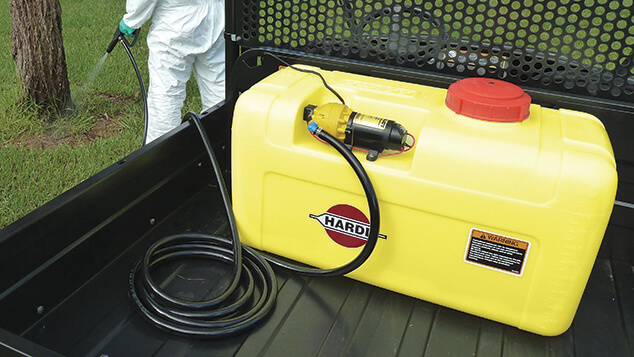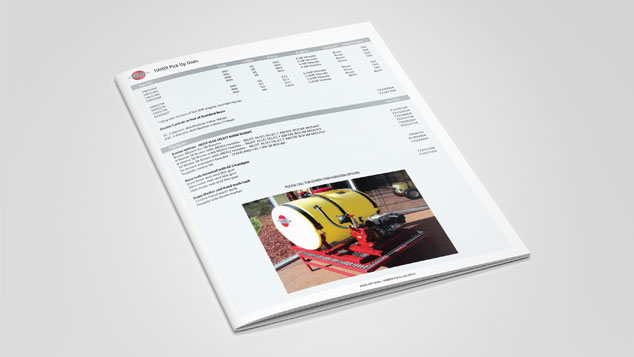 Get the Pickup Datasheet
See the various configurations and options available along with part numbers and specifications.
Specifications
| | 300 | 400 | 600 | 800 |
| --- | --- | --- | --- | --- |
| L/Min | 38 / 50 | 38 / 50 | 38 / 50 | 38 |
| Pump | 603 / 321 | 603 / 321 | 603 / 321 | 603 |
| Honda Engine | 4 / 5.5 HP | 4 / 5.5 HP | 4 / 5.5 HP | 4 HP |
| Controls | Brass / Electric | Brass / Electric | Brass / Electric | Brass / Electric |
| Boom (SB) | 6, 8 & 10 metre | 6, 8 & 10 metre | 6, 8 & 10 metre | 6, 8 & 10 metre |
| Nozzles | MD02 Standard | MD02 Standard | MD02 Standard | MD02 Standard |
| Centre | Fixed / Trapeze | Fixed / Trapeze | Fixed / Trapeze | Fixed / Trapeze |
| Wash Tank | 15L (optional) | 15L (optional) | 15L (optional) | 15L (optional) |
| Foam marker | Optional | Optional | Optional | Optional |
| Transport Bracket | Optional | Optional | Optional | Optional |
| Hose Reel | 20 / 30 / 50 | 20 / 30 / 50 | 20 / 30 / 50 | 20 / 30 / 50 |