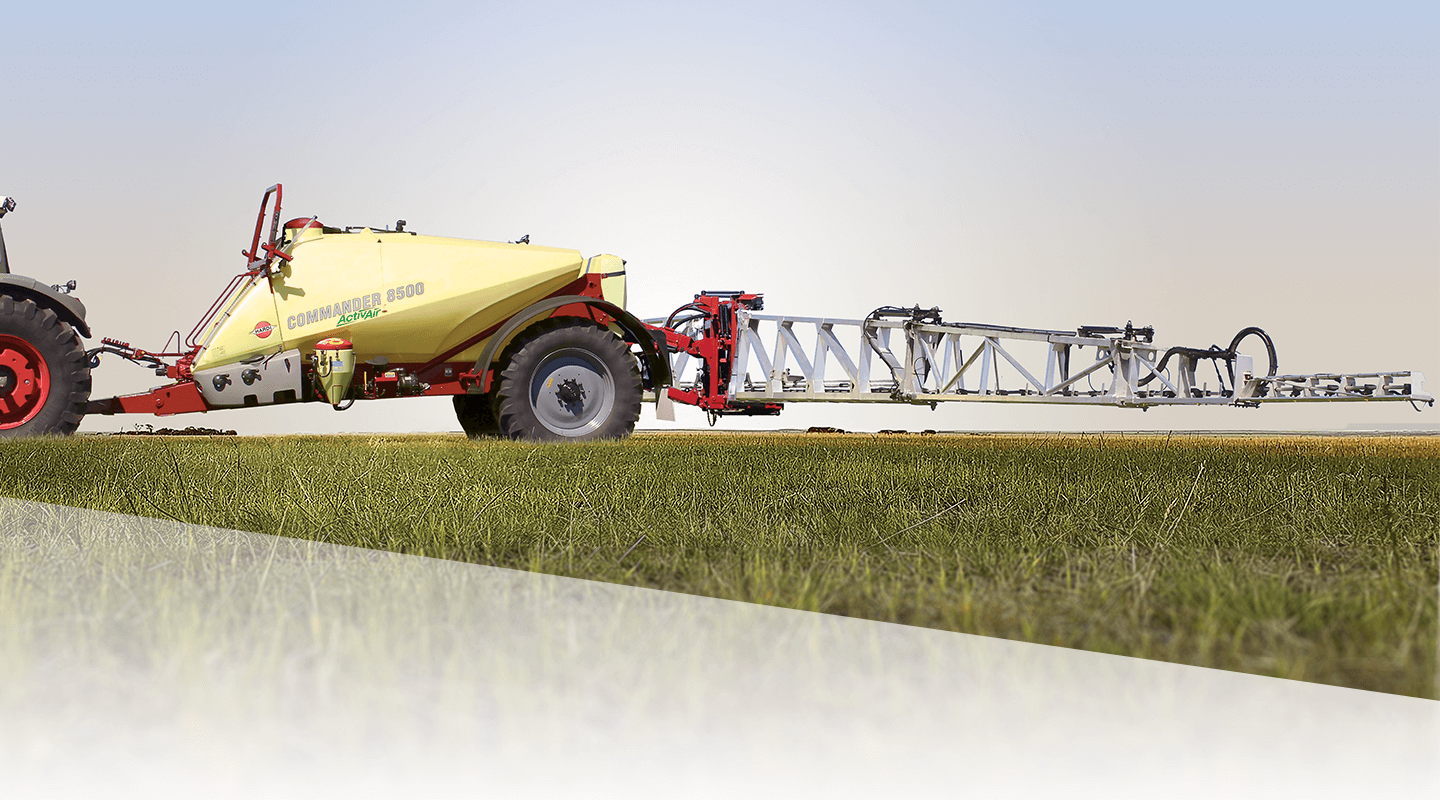 COMMANDER
Tank Capacity
6500 / 8500 / 10000 l
Boom Types
FORCE, TERRA FORCE, PARAGON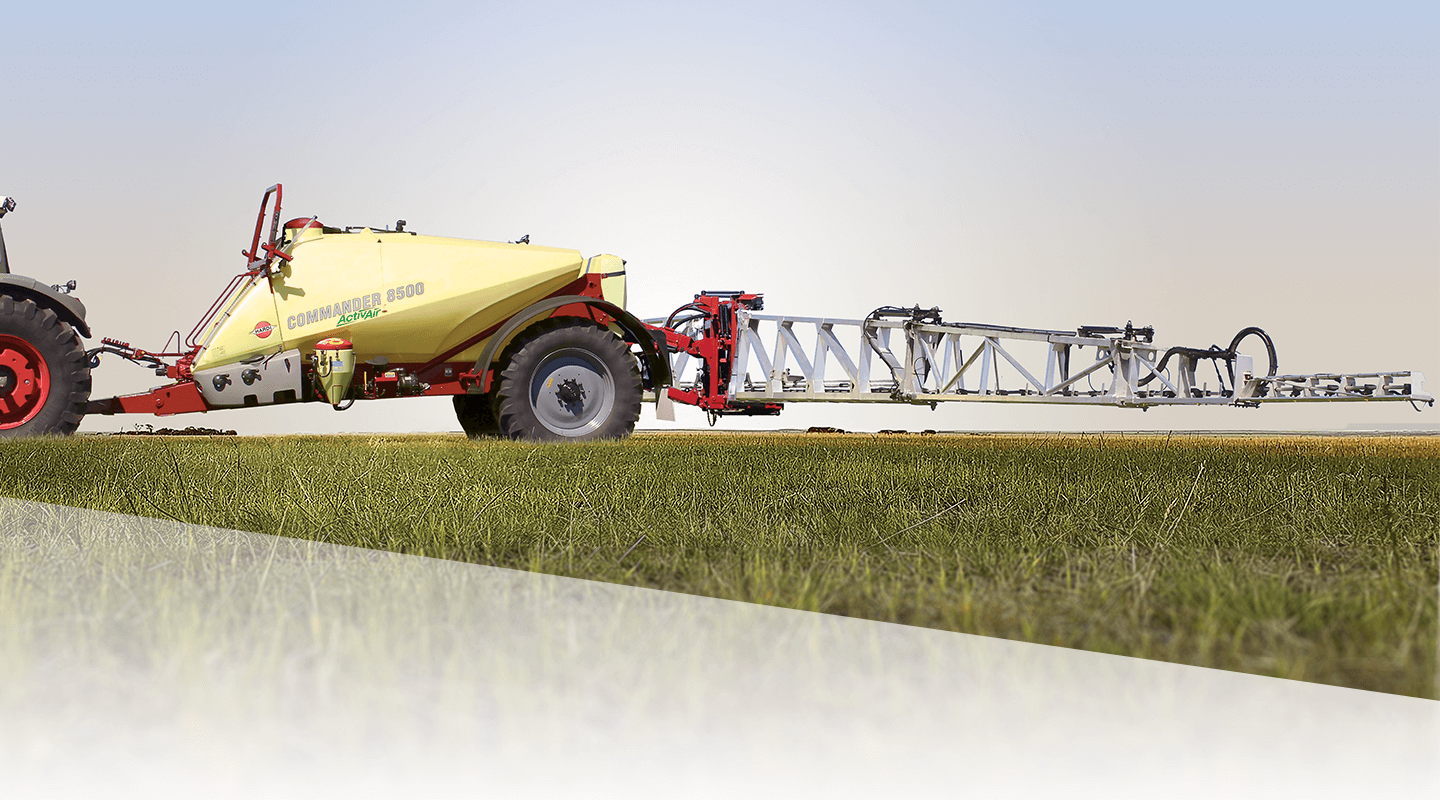 Tank Capacity
6500 / 8500 / 10000 l
Boom Types
FORCE, TERRA FORCE, PARAGON
Boom management systems
The HARDI AutoSlant, AutoHeight and AutoTerrain systems automatically deliver optimum boom ride. Aong with more recise spraying this helps improve the life of the boom and sprayer through reduced movement forces and near-zero chance of ground strike.
The systems also provide:
Robust and precise ultrasonic sensors
Choice of soil, crop or hybrid height modes
Proportional valve for smooth movements (AutoHeight, AutoTerrain)
Slant, tilt and height correction (AutoHeight, AutoTerrain)
Slant and height correction (AutoSlant)
AutoTerrain proactively responds to the causes of boom movement, rather than just the boom movement itself.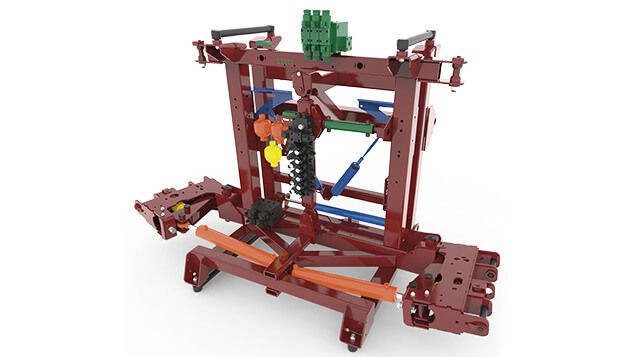 HARDI PARAGON Aluminium
When it comes to aluminium boom experience and know-how, HARDI is the market leader.
With 30 years' experience in optimising lighter, stronger and wider Pommier Aluminium boom set-ups we offer farmers real advantages in field performance, reliability and durability - as well as weight reduction.
With aluminium boom wings weighing half as much as an equivalent steel structure, and our expertise in setting up Pommier Yaw dampening, the load and forces transferred to the centre during spraying are significantly reduced.
COMMANDER is available with PARAGON booms from 36.5 m to 48.5 m.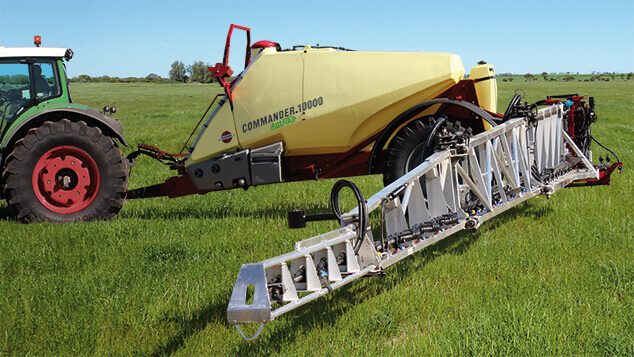 TERRA FORCE boom
The HARDI TERRA FORCE boom offers the ultimate in strength, performance and capacity when it comes ot conventional steel booms.
TERRAFORCE is mounted on our unique AutoTerrain centre, which ensures boom stability in all field conditions and supports higher spraying speeds.
COMMANDER is offered with TERRA FORCE booms from 36 m to 42 m in width.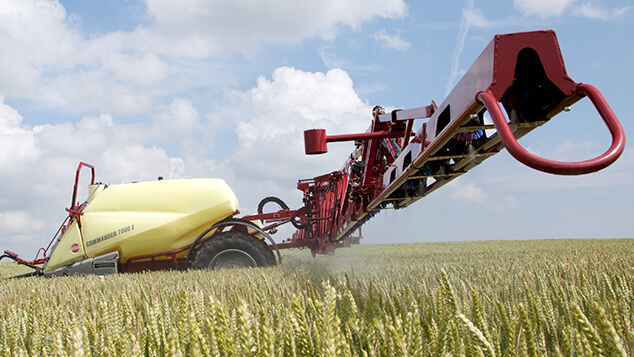 TWIN FORCE booms
The ultimate in capacity, weather independence and application technology.
When growing crops, the need to spray on time is often at odds with the prevailing winds and weather conditions.
Field-proven and continuously refined over almost 40 years, the HARDI TWIN system helps overcome the weather by using a curtain of high pressure air behind the spray nozzles. The operator can control of the speed and angle of this air, to cover the target plant from top to bottom. with minimal drift.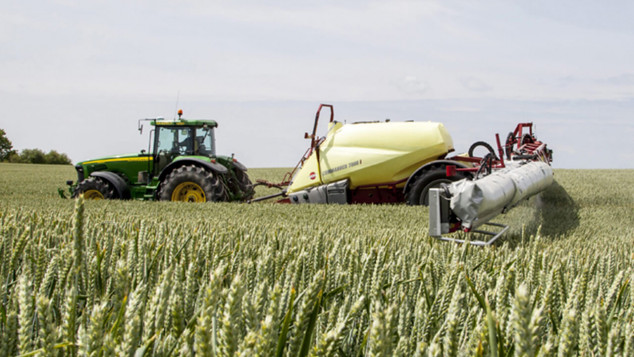 More time to spray
Spray drift from a conventional sprayer can be so strong that the operator has to stop before having the spray job done. Efficient drift control makes it much easier to get finished.
Typically, a farmer can gain twice as many hours of spraying with the TWIN system. In studies of a typical Spring season, only 31 days were suitale for conventional spraying while 45 additional days would be viable with TWIN.
TWIN means more spray opportunities, reduced drift, reduced chemical usage, accurate placement and faster spraying speeds - for improved efficiency.
The TWIN FORCE boom for ALPHA evo is available in sizes from 18 to 36 m.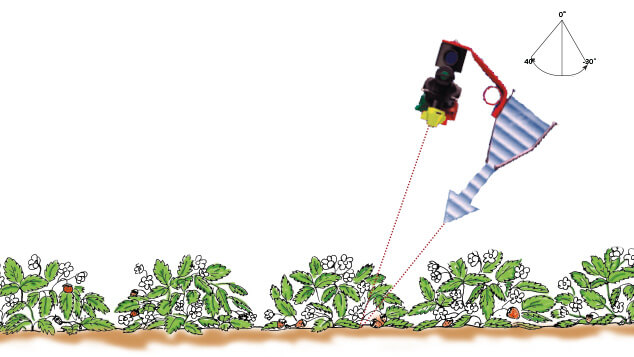 Save up to 30%
Many trials have shown a better chemical efficacy using TWIN, making it possible to reduce chemical consumption by up to 30% through a growing season.
Save up to 30% on chemicals
Reduce drift
Improve crop penetration
Improve spraying economy
Reduce water consumption
Safely increase spraying speeds
FORCE boom
The popular and well-proven FORCE boom is a robust steel boom available in widths from 30 m to 36 m.
These booms offer excellent handling in the field, thanks to yaw dampening control and inertia-based suspension. The trapeze centre uses dynamically linked coil springs to give the boom its smooth ride and stability.
The boom also features hydraulic wing tilt so the tip can be lifted over obstacles, or over fences while turning in headland.
Three-way folding keeps the boom short and compact for transportation.