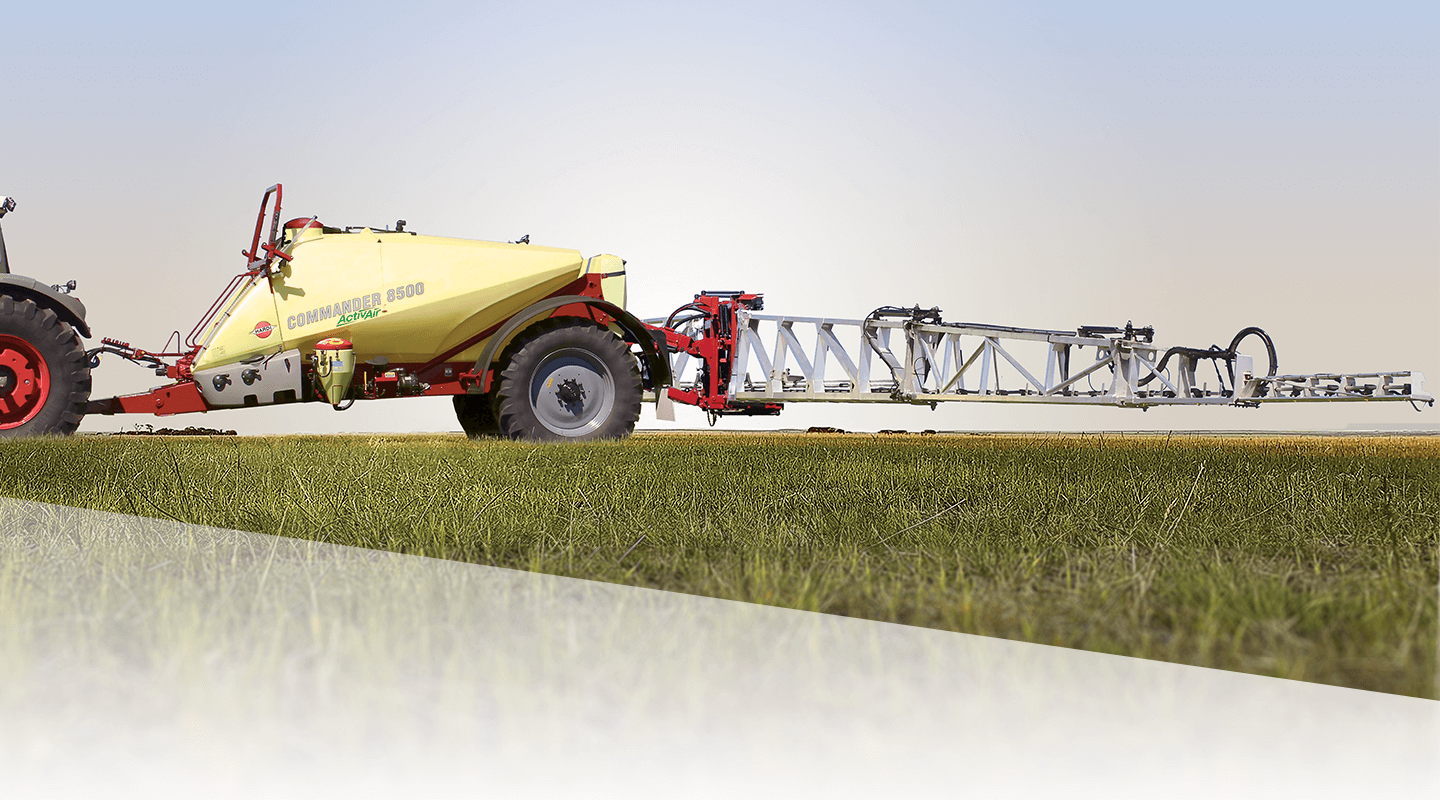 COMMANDER
Tank Capacity
6500 / 8500 / 10000 l
Boom Types
FORCE, TERRA FORCE, PARAGON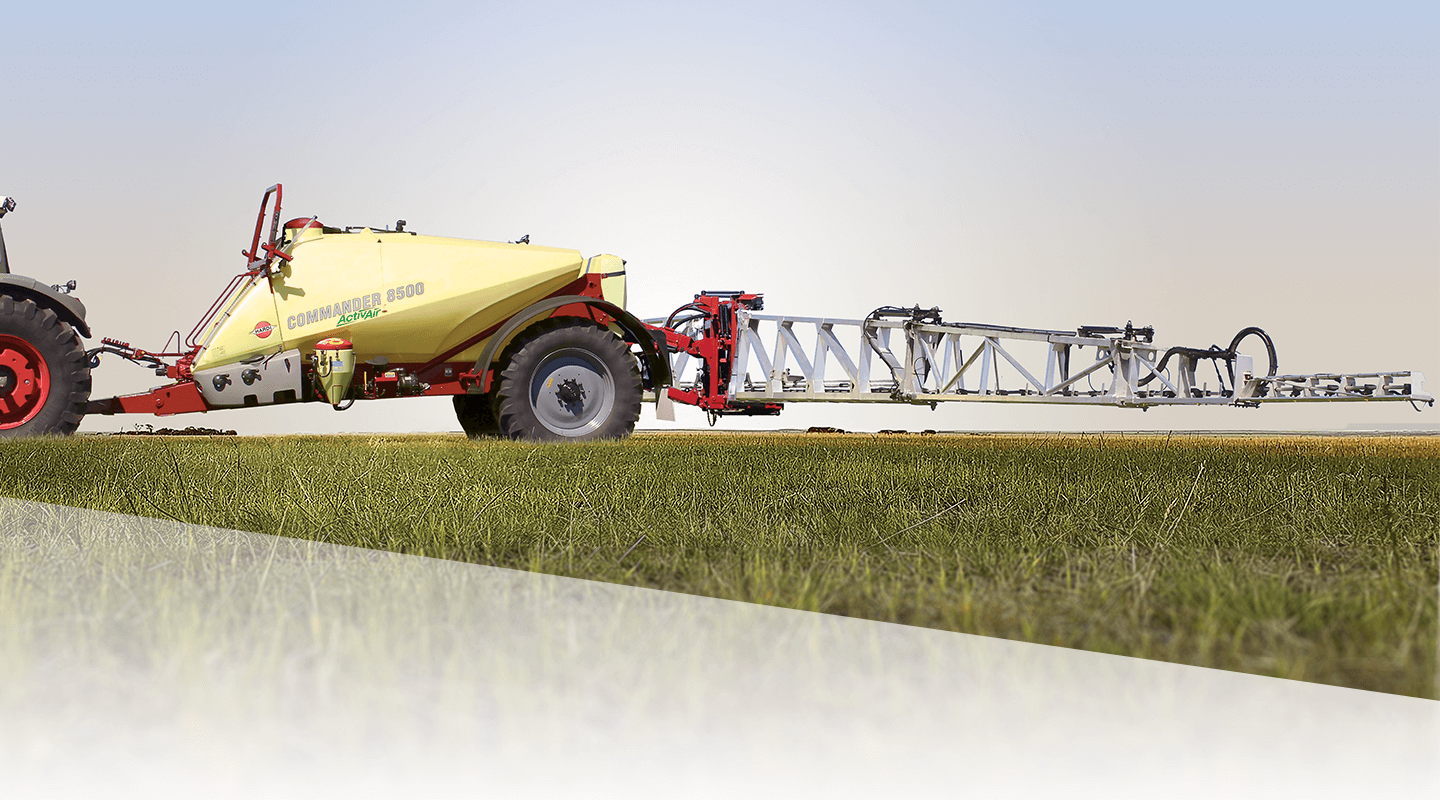 Tank Capacity
6500 / 8500 / 10000 l
Boom Types
FORCE, TERRA FORCE, PARAGON
SmartValve
All primary functions needed to operate the sprayer for filling and cleaning have been combined into two large pump control handles in the centre of the WorkZone.
These logically placed handles and their easy-to-read colour-coded icons make the system very easy to understand and operate.
The SmartValve system greatly reduces start-up and clean-up time when operating COMMANDER.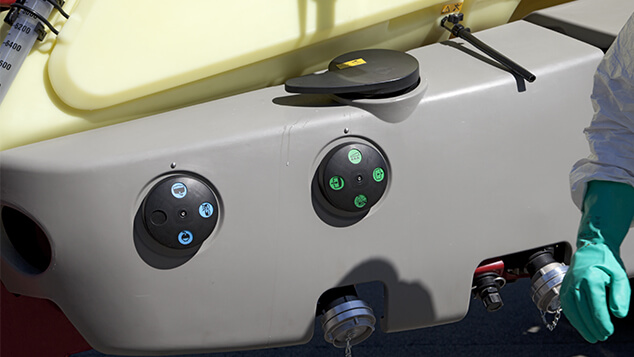 Pump
COMMANDER features HARDI's new and improved 464 model diaphragm pump. A redesigned cylinder head reduces pressure drops by improving flow in the diaphragm tops.
Self-priming
Able to run dry without damage
Easy to service
Grease-lubricated crankcase
For easier service there are new integrated lifting hooks and the greasing points for the front and rear bearings have been moved to the front of the pump. The cast conrod support ring has also been redesigned to improve durability.
Most obviously, new black covers protect the pump from mud and water.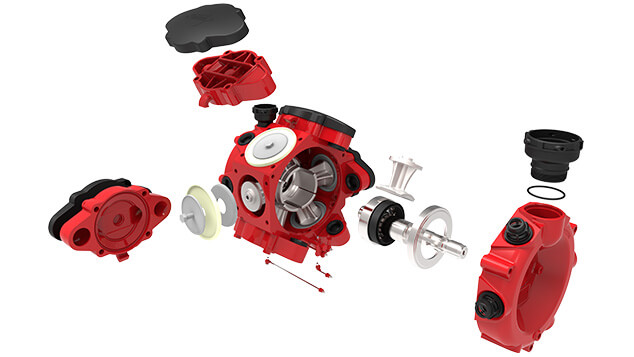 EasyClean filter
The EasyClean filter is a high capacity suction filter. The condition of the filter can be constantly monitored via a SafeSpray vacuum gauge.
This ensures that the filter is only cleaned as needed. Simply twisting the lid through 90° will simultaneously close the inlet valve and open the filter for inspection.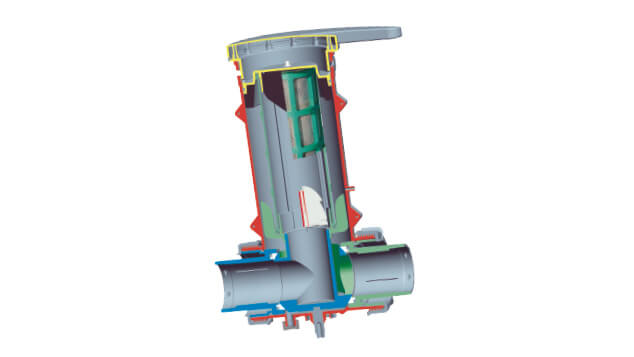 CycloneFilter
The HARDI CycloneFilter is a unique pressure filter that uses a high-speed circular flow for powerful self-cleaning. This 'cyclone' action increases the speed of the liquid against the filter screen, making the self-cleaning action much more effective.
The CycloneFilter also has a boost function allowing the filter to be flushed when needed.
The filter's design means it can be mounted upright, reducing the risk of spills and pressure loss during inspections.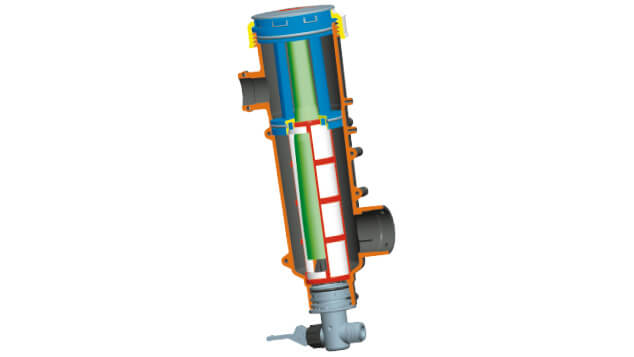 TurboFiller
The HARDI TurboFiller can handle large quantities of powders and liquids. Its high capacity is achieved through a combination of high vacuum and liquid rotation produced by a TurboDeflector inside the hopper.
High pressure water creates a powerful rotation inside the hopper, thoroughly mixing powder or liquid before it is sucked into the sprayer. Maximum capacity is achieved when the TurboFiller is more than half-filled with water.
A spring-loaded bracket lowers the TurboFiller to a convenient height for filling. It then lifts back up against the side of the COMMANDER for spraying.