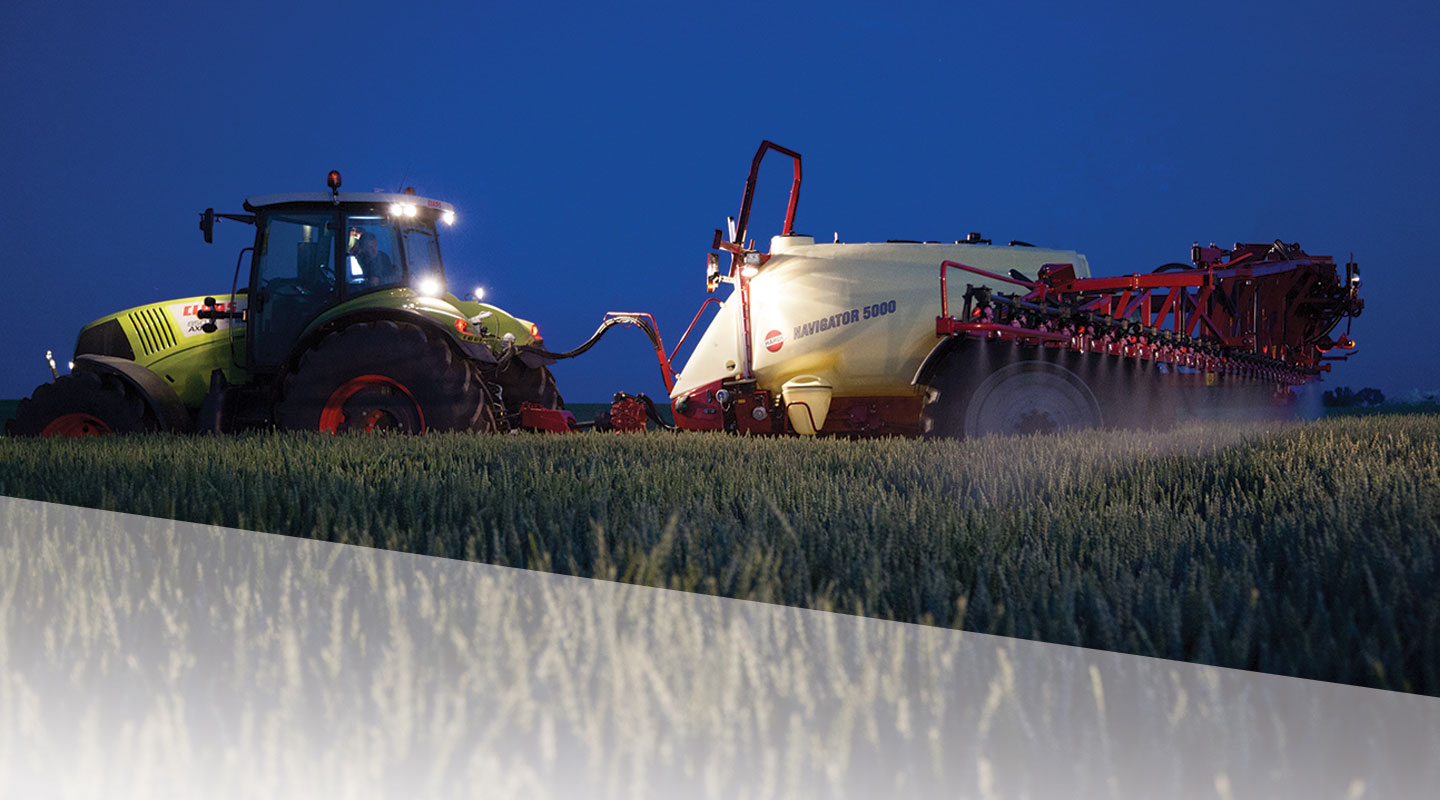 NAVIGATOR
Tank Capacity
3000 / 4000 / 5000 / 6000 l
Boom Types
EAGLE, FORCE, PARAGON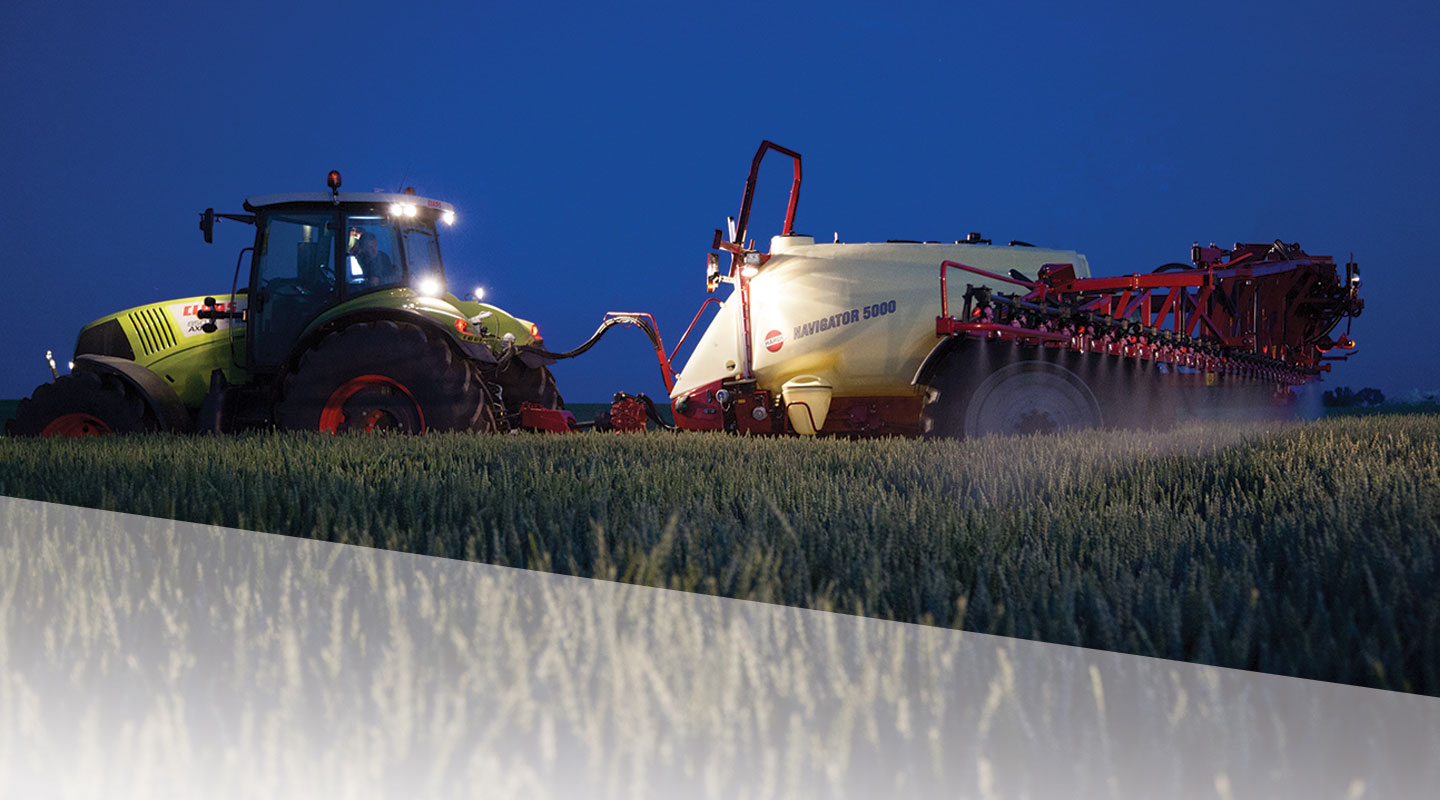 Tank Capacity
3000 / 4000 / 5000 / 6000 l
Boom Types
EAGLE, FORCE, PARAGON
Boom management systems
The HARDI AutoSlant, AutoHeight and AutoTerrain systems automatically deliver optimum boom ride. Aong with more recise spraying this helps improve the life of the boom and sprayer through reduced movement forces and near-zero chance of ground strike.
The systems also provide:
Robust and precise ultrasonic sensors
Choice of soil, crop or hybrid height modes
Proportional valve for smooth movements (AutoHeight, AutoTerrain)
Slant, tilt and height correction (AutoHeight, AutoTerrain)
Slant and height correction (AutoSlant)
AutoTerrain proactively responds to the causes of boom movement, rather than just the boom movement itself.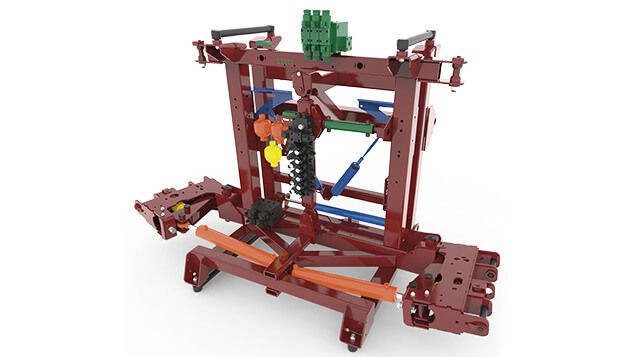 HARDI PARAGON Aluminium
When it comes to aluminium boom experience and know-how, HARDI is the market leader.
With 30 years' experience in optimising lighter, stronger and wider Pommier Aluminium boom set-ups we offer farmers real advantages in field performance, reliability and durability - as well as weight reduction.
With aluminium boom wings weighing half as much as an equivalent steel structure, and our expertise in setting up Pommier Yaw dampening, the load and forces transferred to the centre during spraying are significantly reduced.
NAVIGATOR is offered with a choice of 24 m, 28 m or 30 m PARAGON TR4 booms, plus 36.5 m PARAGON B3 MAJOR boom for NAVIGATOR 5000/6000.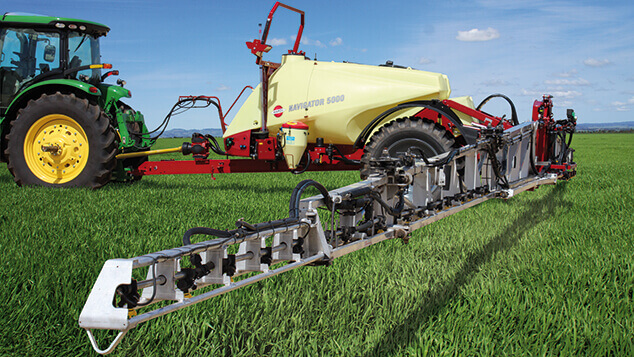 FORCE boom
The popular and well-proven FORCE boom is a robust steel boom available with NAVIGATOR 5000 or 6000 sprayers in 30 m, 32 m, 33 m and 36 m widths - providing options to suit virtually any farm.
These booms offer excellent handling in the field, thanks to yaw dampening control and inertia-based suspension. The trapeze centre uses dynamically linked coil springs to give the boom its smooth ride and stability.
The booms also features hydraulic wing tilt so the tips can be lifted over obstacles, or over fences while turning in tight headlands.
Three-way folding keeps the boom short and compact for transportation.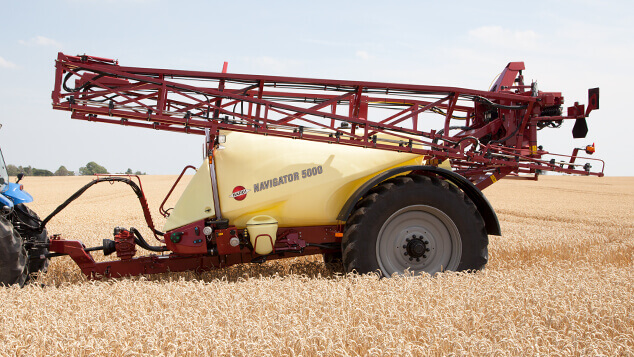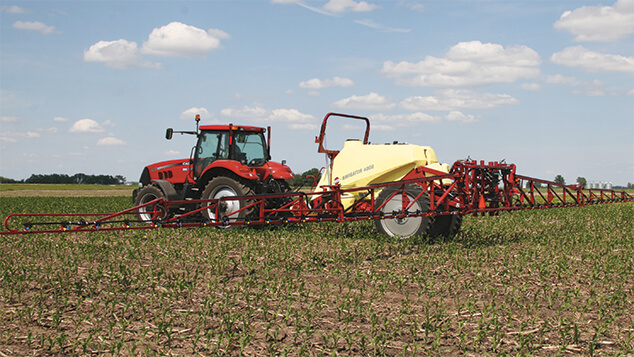 EAGLE boom - 18m to 30m
The popular and proven EAGLE booms are available with all four NAVIGATOR tank options, in a versatile choice of 18 m, 20 m, 21 m, 24 m, 28 m or 30 m widths.
Built around a rugged, two-dimensional steel structure with a coil spring self-stabilizing trapeze suspension, the EAGLE design ensures years of trouble free service, even in the toughest fields.
Nozzle bodies are located above and behind the boom structure for maximum protection, while non-directional spring-loaded breakaways protect the boom itself from damage.
Individual wing tilt is also available, for lifting the boom over obstacles in the field or fences when turning in headlands.