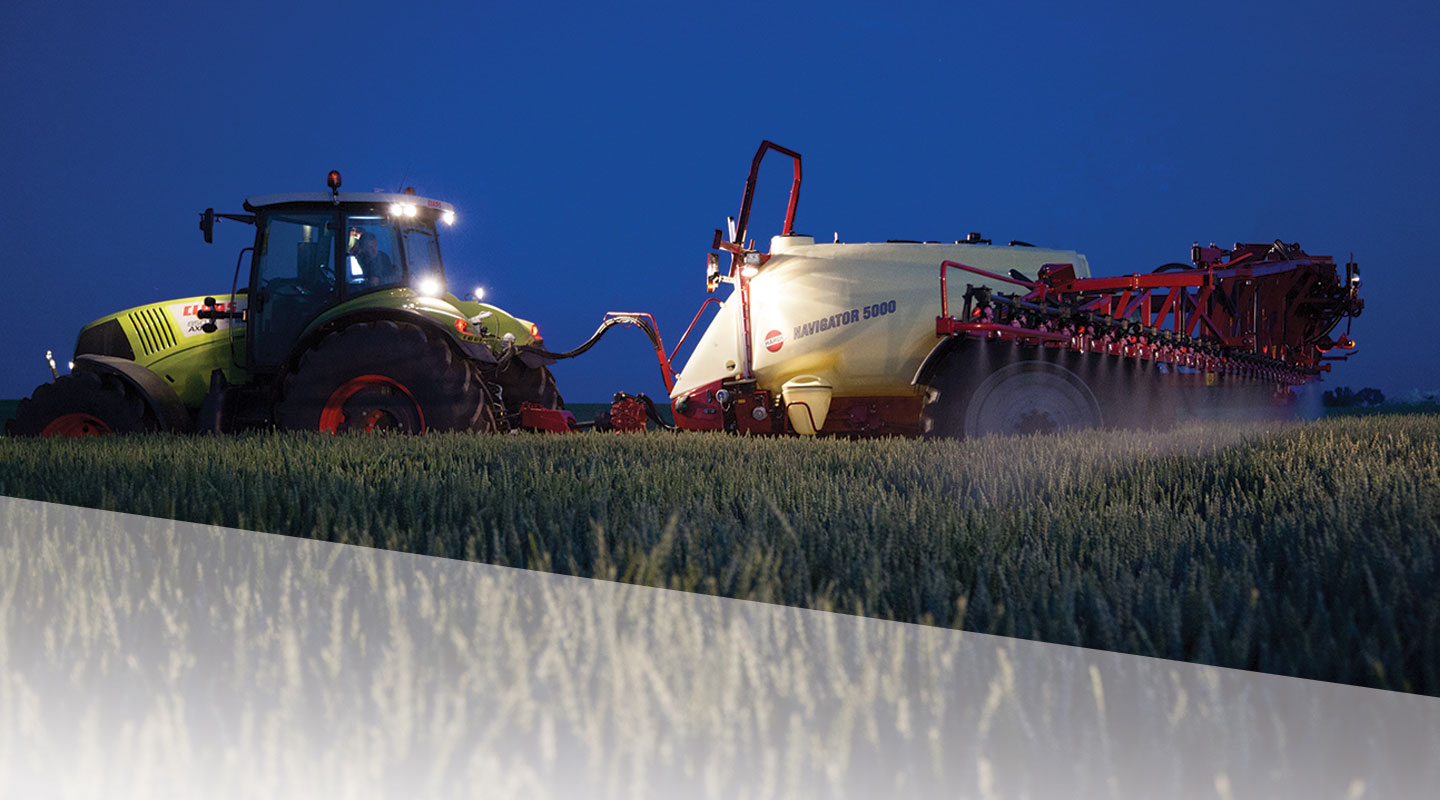 NAVIGATOR
Tank Capacity
3000 / 4000 / 5000 / 6000 l
Boom Types
EAGLE, FORCE, PARAGON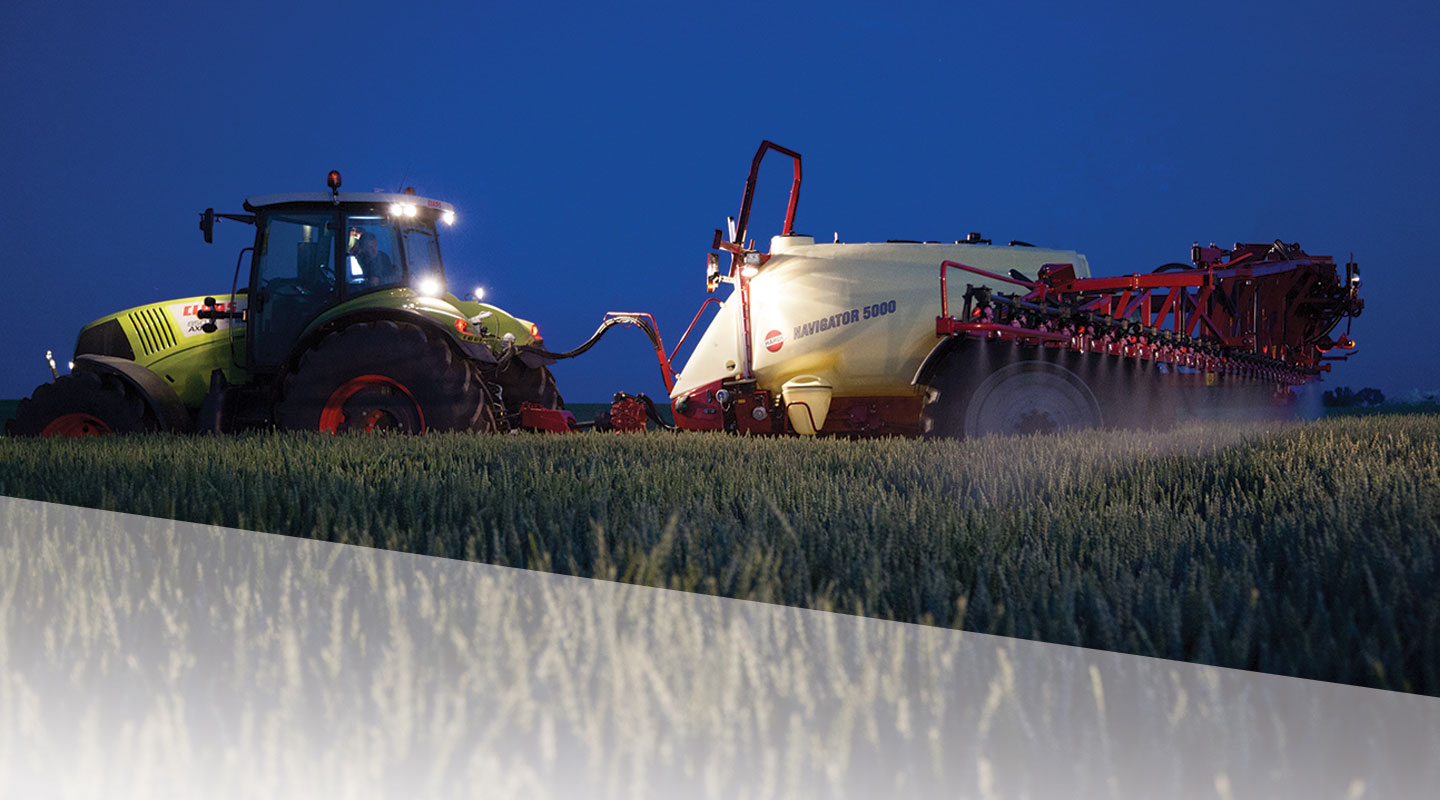 Tank Capacity
3000 / 4000 / 5000 / 6000 l
Boom Types
EAGLE, FORCE, PARAGON
HC 8600 / HC 9600
HARDI's HC 8600 and HC 9600 touchscreen spray controllers keep all vital spraying functions at your fingertips. Both are fully ISOBUS compatible and can be used to control a variety of intelligent machine functions such as AutoWash and PrimeFlow, or you can replace them with your own choice of ISOBUS controller.
The HC 9600 and HC 8600 offer similar features - except the HC 9600 uses a high-definition 12.1" display while the HC 8600 has a more compact 8.4" touchscreen. Both display intuitive tools and real time mapping, as well as guidance, data logging, application reports, GPS controlled spraying, automated steering and more.
Having a single, integrated and purpose-designed workscreen makes it easy to manage critical spraying functions such as GeoSteer, AutoTerrain/ AutoHeight/AutoSlant and AutoSection Control, as well as guidance and dosing.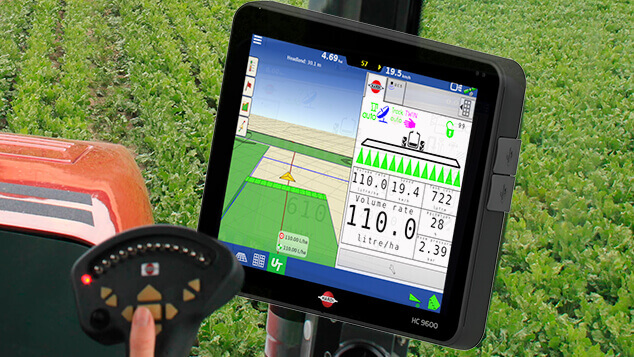 AutoSectionControl
AutoSectionControl automatically opens and closes boom section to avoid repeat spraying when passing over a sprayed area - such as in headland or while avoiding obstacles in the field.
The HC8600 and HC9600 both have AutoSectionControl as a standard feature and only need to be connected to a GPS receiver. When spraying, the AutoSectionControl will automatically record the areas that have been sprayed then close sections as the boom passes back over the same ground.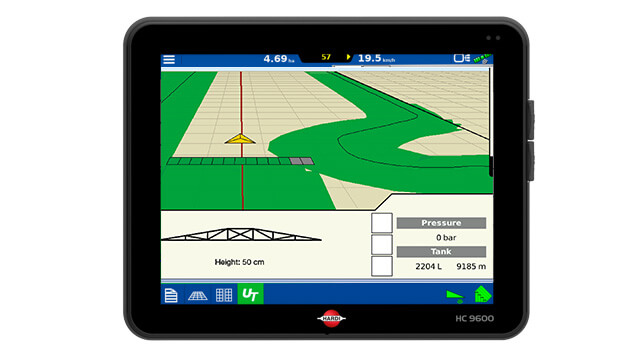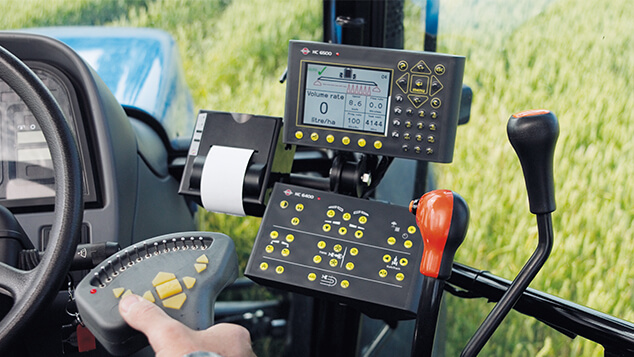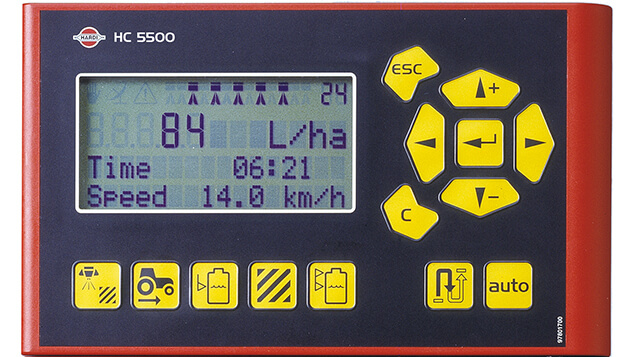 HC 5500
The HARDI Controller HC 5500 is the choice where IntelliTrack steering and advanced farming tools are desired. It can also automate functions like the Foam Marker. Furthermore, the operator is instantly informed of operation status and warned when vital parameters like pressure, speed, etc are not correct.
It is advanced farming, ready with up to 98 registers and the possibility of connection to a site-specific application map or a remote sensor as well as a 12 volt printer.
DynamicFluid4
DynamicFluid4 (DF4) is a powerful, pre-emptive pressure controller that ensures fast, precise control of the spray application rate.
Using four auto-redundant sensors to monitorifluid pressure, fluid flow, pump rpm and its own valve position, the DF4 controller detects changes that will affect flow at the nozzles (an rpm change, for example) and proactively adjusts system pressure to compensate.
With response rates that far exceed stringent European requirements, DynamicFluid4 is ideal for maintaining target rate through speed changes, cornering, AutoSection switching and turning in headlands.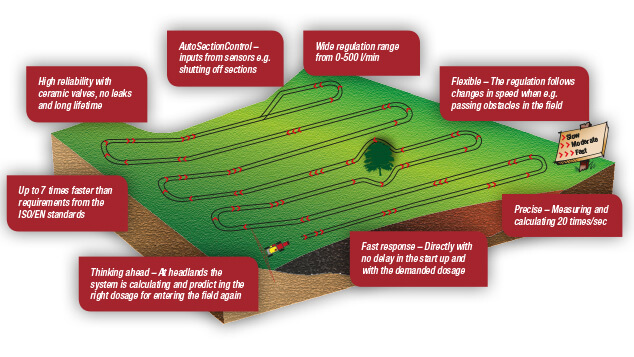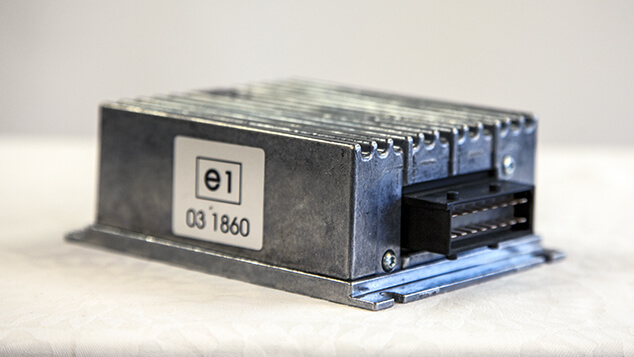 Virtual ISOBUS
HARDI NAVIGATOR, COMMANDER, ALPHA evo and SARITOR can all be operated with a virtual ISOBUS terminal. This means you can order a suitably equipped HARDI sprayer and use intelligent functions like AutoWash and PrimeFlow from your own ISOBUS controller.