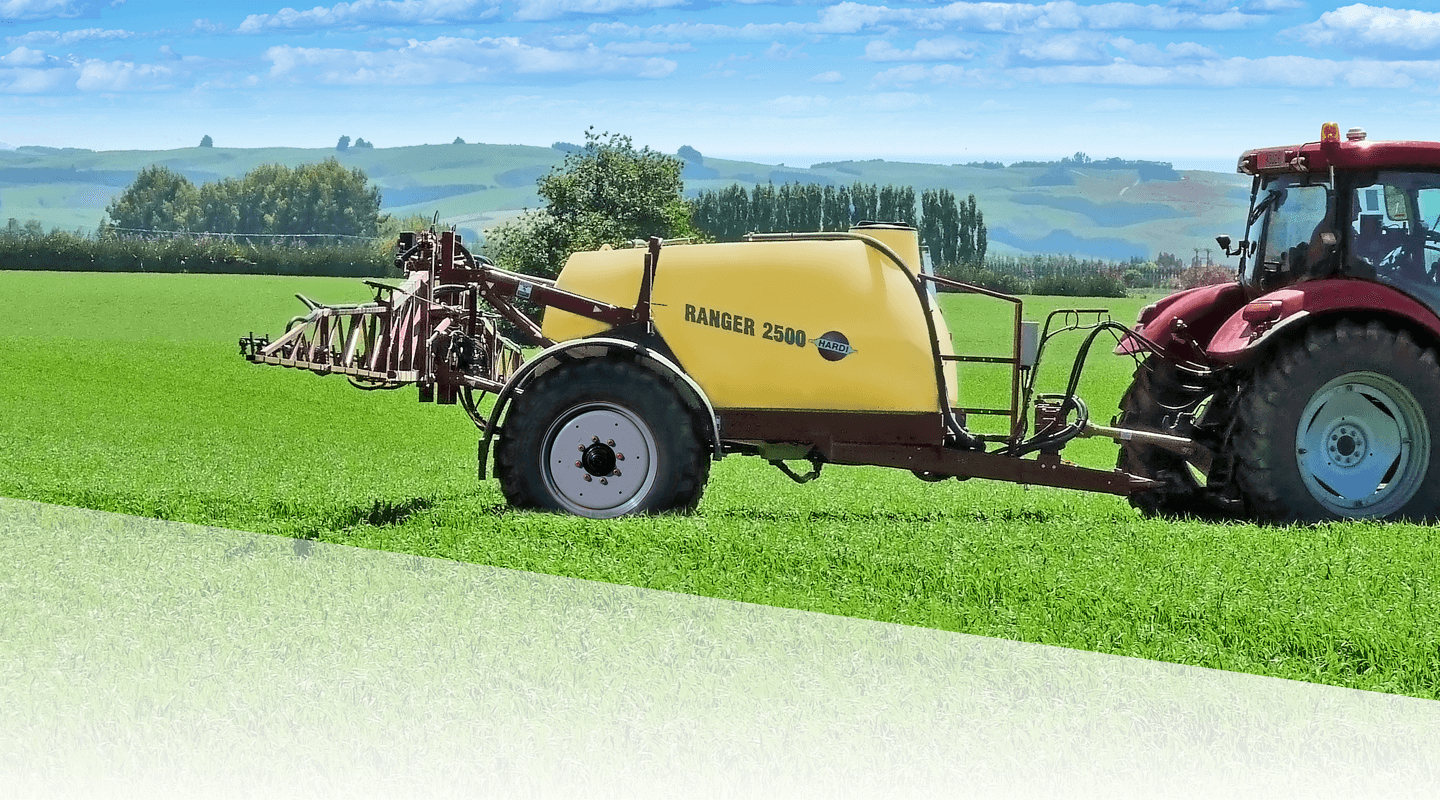 RANGER
Boom Types
EAGLE, FALCON, TWINSTREAM, HYS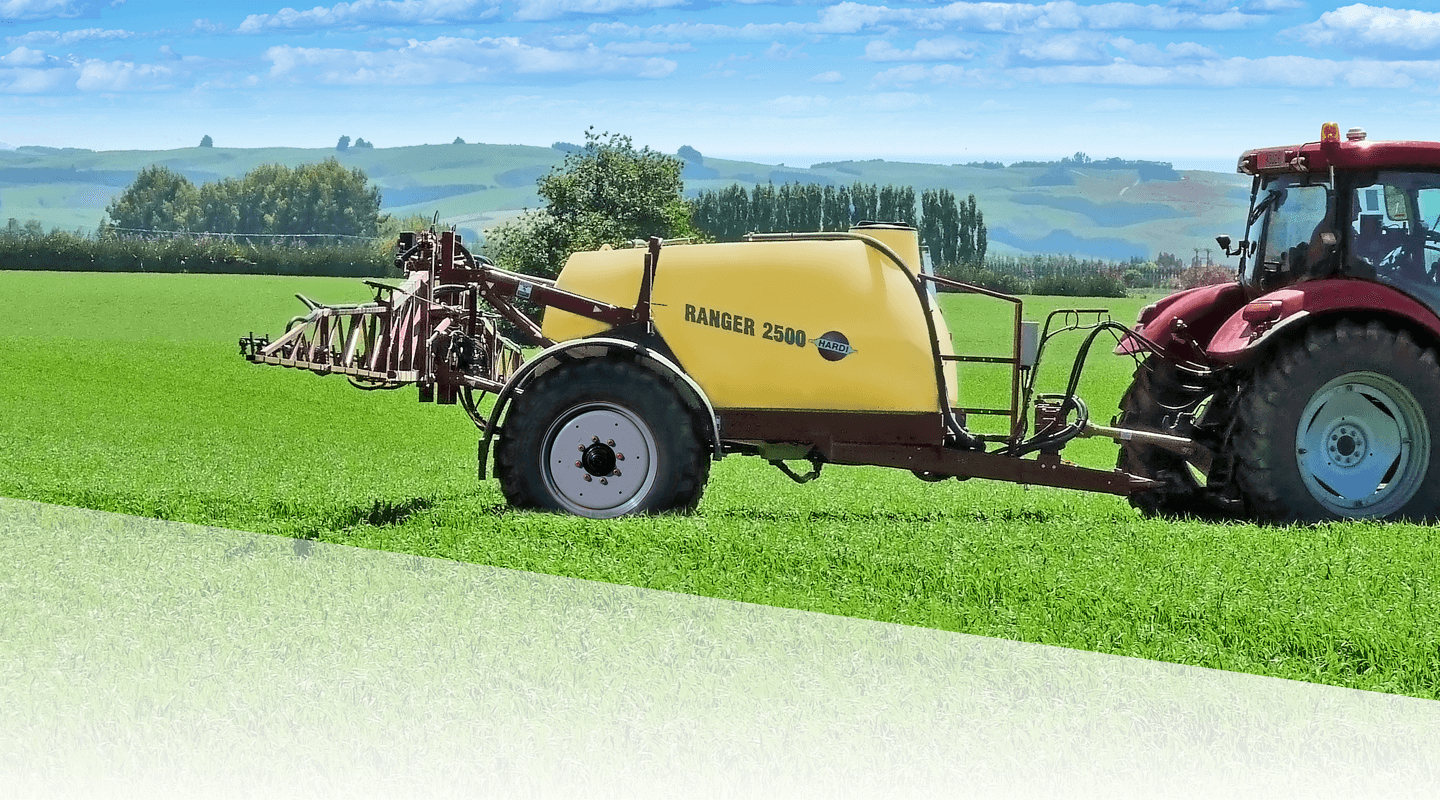 Boom Types
EAGLE, FALCON, TWINSTREAM, HYS
EAGLE boom - 18m, 20m, 21m
EAGLE booms feature a rugged, two-dimensional steel structure with a coil spring self-stabilizing trapeze suspension. The combination ensures years of trouble free service, even in the toughest fields.
The nozzle bodies are located above and behind the boom structure for maximum protection, while non-directional spring-loaded breakaways protect the boom itself from damage.
Individual wing tilt is also available, for lifting the boom over obstacles in the field or fences when turning in headlands.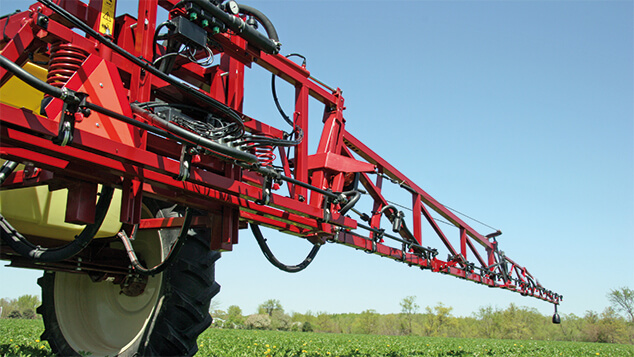 FALCON boom - 12m, 14m, 15m, 16m.
The smaller, lighter FALCON boom family delivers surprisingly smooth boom performance, even on uneven ground.
The two-dimensional steel structure is mounted on a dynamically linked coil spring centre with inertia-based boom control, giving it excellent stability and a very smooth boom ride.
As with FALCON booms, the nozzles are protected by the main boom structure.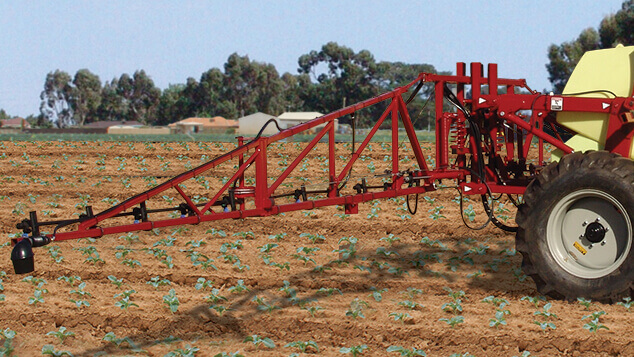 HYS boom - 12m.
The surpringly versatile HYS boom offers a lot of convenient features in a small, strong structure.
Hydraulic folding makes the boom easy to use, and invaluable for spraying over, around or alongside obstructions - from trees and rocks to fencelines.
With both individual section folding and single side folding options, the HYS boom is a convenient and flexible solution for spraying small fields.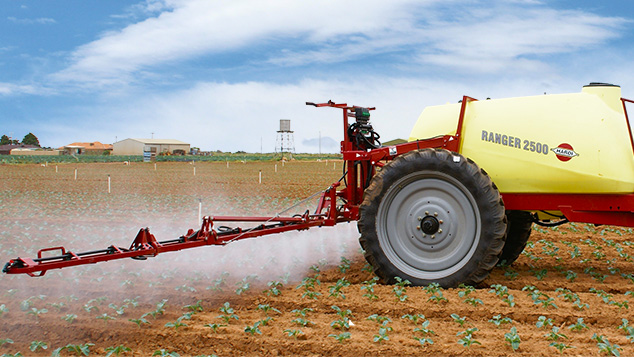 TWINSTREAM booms
The ultimate in capacity, weather independence and application technology.
When growing crops, the need to spray on time is often at odds with the prevailing winds and weather conditions.
Field-proven and continuously refined over almost 40 years, the HARDI TWIN system helps overcome the weather by using a curtain of high pressure air behind the spray nozzles. The operator can control of the speed and angle of this air, to cover the target plant from top to bottom. with minimal drift.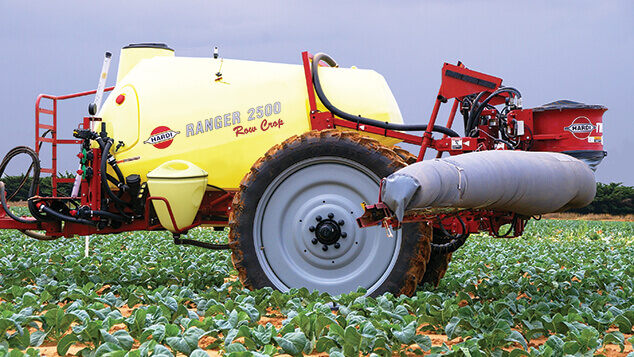 More time to spray
Spray drift from a conventional sprayer can be so strong that the operator has to stop before having the spray job done. Efficient drift control makes it much easier to get finished.
Typically, a farmer can gain twice as many hours of spraying with the TWIN system. In studies of a typical Spring season, only 31 days were suitale for conventional spraying while 45 additional days would be viable with TWIN.
TWIN means more spray opportunities, reduced drift, reduced chemical usage, accurate placement and faster spraying speeds - for improved efficiency.
RANGER can be operated with a 12 m or 15 m TWINSTREAM boom.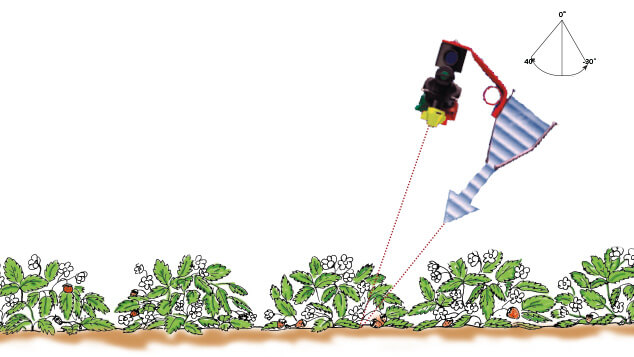 Save up to 30%
Many trials have shown a better chemical efficacy using TWIN, making it possible to reduce chemical consumption by up to 30% through a growing season.
Save up to 30% on chemicals
Reduce drift
Improve crop penetration
Improve spraying economy
Reduce water consumption
Safely increase spraying speeds