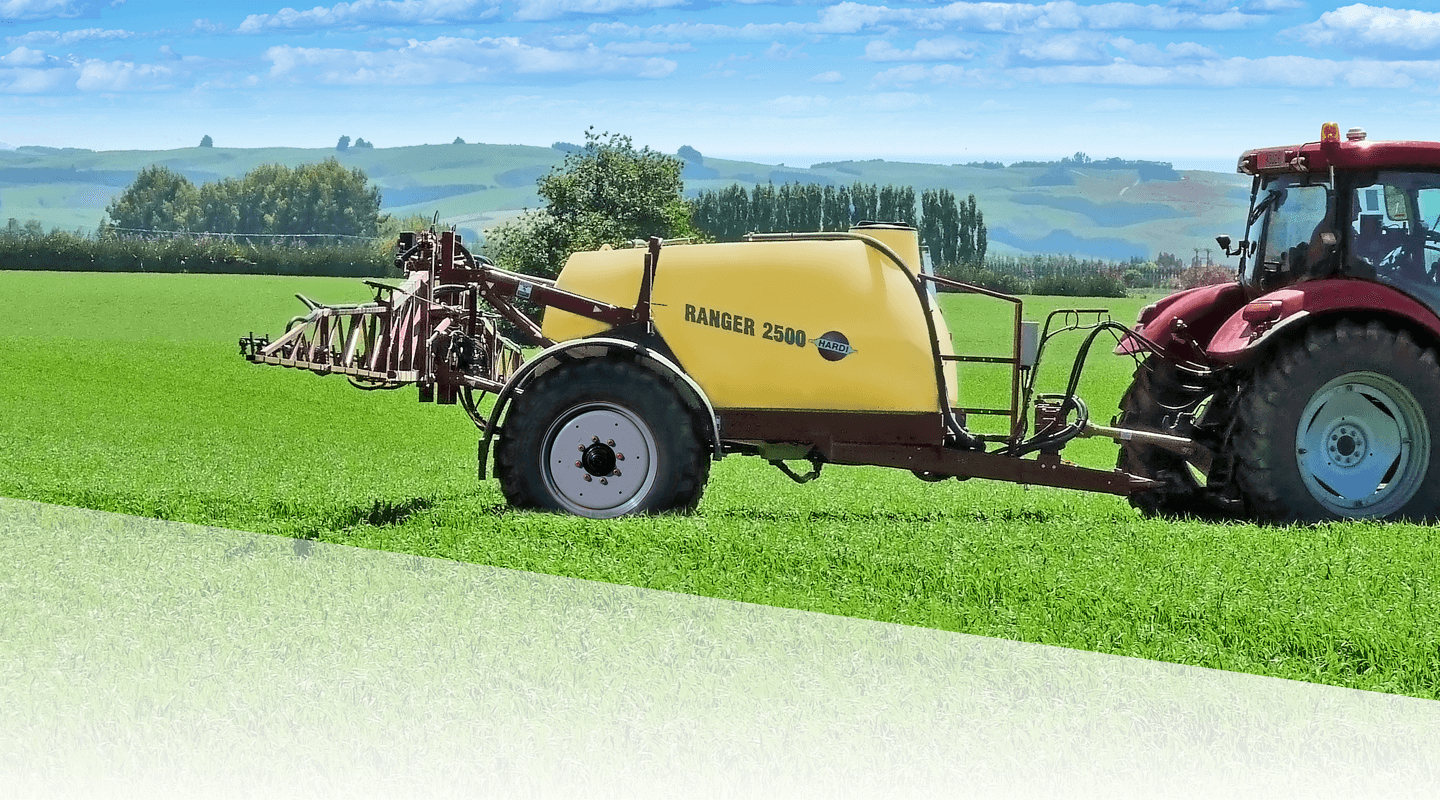 RANGER
Boom Types
EAGLE, FALCON, TWINSTREAM, HYS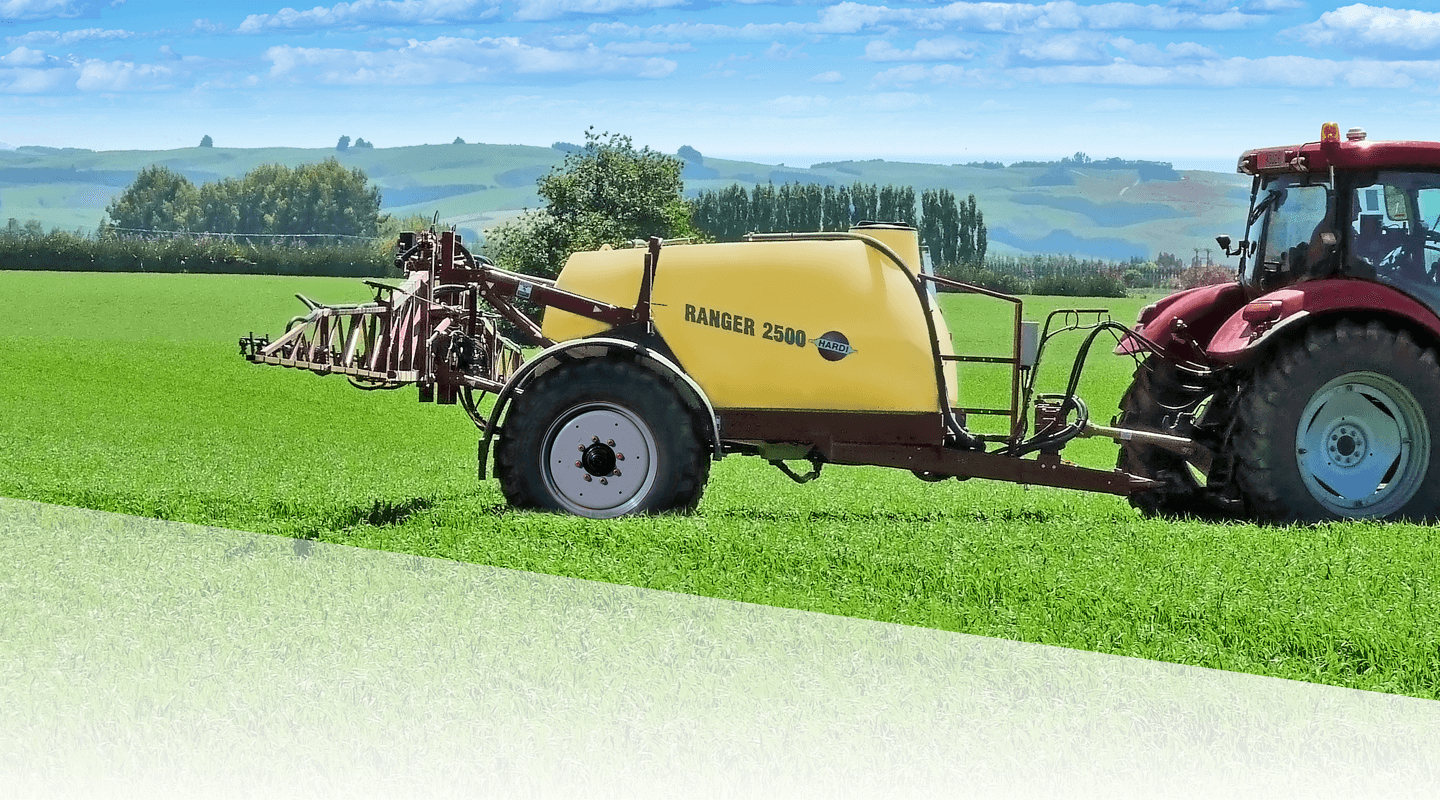 Boom Types
EAGLE, FALCON, TWINSTREAM, HYS
Pump
The heart of the RANGER is its purpose-built HARDI 364 diaphragm pump. This simple, durable and easily-maintained pump can transfer up to 194 litres of fluid per minute. For smaller boom options and lighter use, the sprayer is also offered with the 114 l/min HARDI 1303 diaphragm pump.
Both pumps offer a range of practical benefits for agricultural use:
Self-priming
Able to run dry without damage
Easy to service
Grease-lubricated crankcase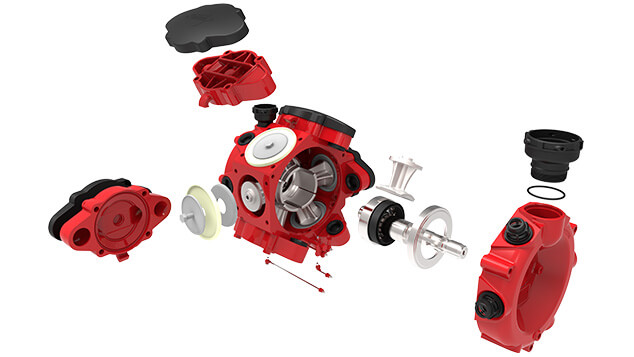 Manifold
All primary functions needed to operate the sprayer when filling or cleaning have been built into the centrally located manifold system.
A logical layout and colour coding, together with easy-to-read icons, makes the system very easy to understand and operate.
The design greatly reduces set-up and operation times for the sprayer, and reduces the risk of operator errors.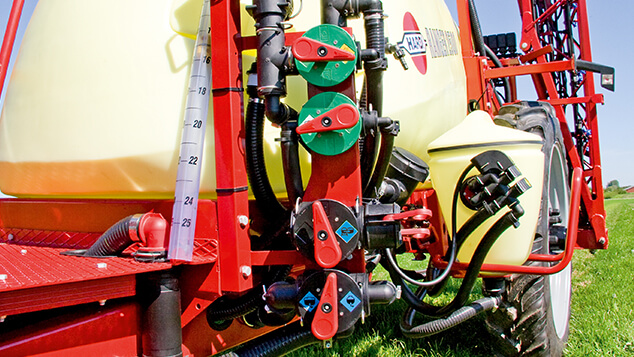 Suction filter
The RANGER has an optional suction filter. Its unique HARDI S fitting makes service and maintenance quick and easy.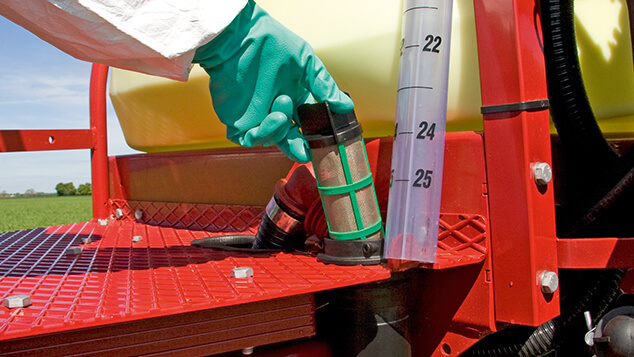 CycloneFilter
The HARDI CycloneFilter is a unique pressure filter that uses a high-speed circular flow for powerful self-cleaning. This 'cyclone' action increases the speed of the liquid against the filter screen, making the self-cleaning action much more effective.
The CycloneFilter also has a boost function allowing the filter to be flushed when needed.
The filter's design means it can be mounted upright, reducing the risk of spills and pressure loss during inspections.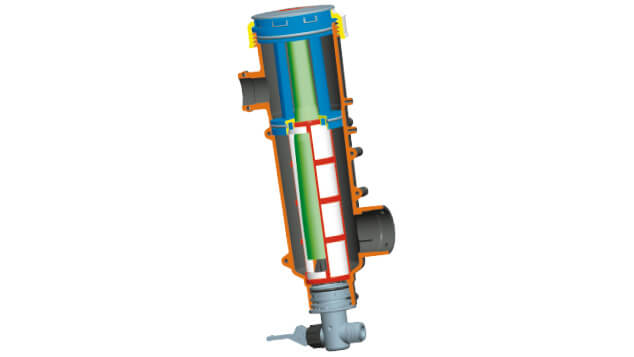 EVC
EVC with pressure relief and constant pressure
The EVC is a modular system with a positive drive motor valve for each section. The durable motors ensure long life with low maintenance.
When the section is switched to OFF, the pressure in the line to the nozzles is relieved. This results in an instant shut-off at the nozzles.
This system ensures that the spraying pressure remains constant when sections are opened or closed.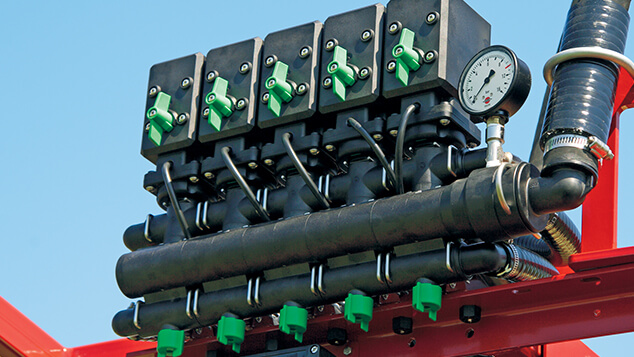 Pressure control
The RANGER's pressure regulation system is based on a high capacity bypass valve, with a bleed line to ensure constant flushing. This prevents residue build-up in the valve and minimises the risk of contamination when changing between chemicals.
The pressure system includes a fail-safe feature that will enable the operator to finish the spray job and empty the main tank, should there be a pressure failure in the field.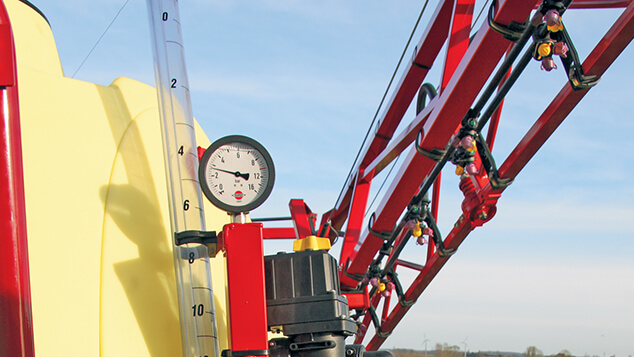 TurboFiller
The HARDI TurboFiller can handle large quantities of powders and liquids. Its high capacity is achieved through a combination of high vacuum and liquid rotation produced by a TurboDeflector inside the hopper.
High pressure water creates a powerful rotation inside the hopper, thoroughly mixing powder or liquid before it is sucked into the sprayer. Maximum capacity is achieved when the TurboFiller is more than half-filled with water.